Innovation Cloud
Innovation Cloud is a free online Idea management software created by Intranea Solutions LTD that enables you to collect ideas 24/7, cross-functional collaboration and gives your top managers to efficiently define score and approve action on only the best ideas. Innovation Cloud is fully functional and intuitive solution for idea management that enables you to collect, co-developed and easy execute new, creative ideas.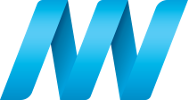 Innovation Cloud helps you innovate with easy to use idea management software. Ideas are the currency of the creation, sometimes weird, but most often lost and unused. Innovation Cloud collects all ideas, so you can make the best happen.
By using Innovation Cloud you can share ideas with your customers, partners or academia in your own environment, generating essential feedback to test idea true market potential. Innovation Cloud is here to capture ideas 24/7. No lost ideas or wasted time. All you need is an Internet connection and browser. Collect ideas from internal and even external sources to blend into your Innovation Cloud environment. Dress up your ideas with descriptions, titles, cool pictures.
To find out more about the services offered by Innovation Cloud follow the link.
Website
Geographical focus
International; Other
Serbia
WBC
Scientifc field / Thematic focus
Cross-thematic/Interdisciplinary

Entry created by Anna Sirocco on October 5, 2016
Modified on October 5, 2016