FOODstars
In order to successfully respond to the challenges of the changing role of research institutions in the open innovation era, "The Innovative Food Product Development Cycle" was defined as the frame for stepping up scientific excellence of FINS - Institute of Food Technology throughout the cooperation with the partners across different disciplines of food technology that are integrally applied in the conversion of raw materials to innovative food products.
The main idea of the FOODstars project is to strengthen the research potential and innovation capacity of Institute for Food Technology in Novi Sad, Serbia (FINS) in close collaboration with internationally-leading research institutions, Agriculture and Food Development Authority of Ireland (TEAGASC) and University of Bologna, Italy (UNIBO). Gained efficient and high quality knowledge will be transferable to industry to gain maximum benefit from activities within Serbia, the Western Balkans and the European Research Area. By significantly strengthening research capacities, FINS will be able to transfer fundamental and applied knowledge into food technology, and hence tackle economic and social development.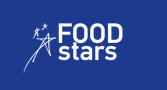 The specific challenge of FOODstars is to overcome the existing gaps between research institutions, industry and SMEs and consumers throughout trainings, summer schools, workshops and different outreach activities. "The Innovative Food Product Development Cycle" will bring together researchers, industry professionals, general public including consumers, schoolchildren and students in dissemination activities such as Open Days, Round Tables and Info Evenings.
The ultimate aim of the FOODstars dissemination activities will be to interactively provide and to create the new knowledge to and with all involved partners, but especially to and with food SMEs, which ultimately will stimulate joint innovation projects and guarantee a successful and synergic cooperation in the future.
Source: FOODstars
Website
Scientifc field / Thematic focus
Agricultural Sciences
Engineering and Technology
Runtime
December 2015 - December 2018

Entry created by Anna Sirocco on November 3, 2016
Modified on November 3, 2016