Healthy Societies [Parallel Session 2, POLICY ANSWERS Conf. 2023 Sarajevo]
Group of Speakers:
Jasmina Knezevic, Founder and Supervisory Board Member of Acibadem Bel Medic, Serbia
Laura Marin, Coordinator, European Partnership: One Health - Antimicrobial Resistance (OHAMR), Sweden
Emmi Weller, Policy Officer, European Health Management Association, Belgium
Vukasin Radulovic, President of Healthcare Alliance, Heliant, Serbia
Adam Strzelecki, EIT-Food Senior Project Manager, European Partnership: EIT-Food, Poland
Moderator: Marija Jevtic, Professor, Faculty of Medicine, University of Novi Sad, Serbia
Summing up the first session on healthy societies, a panel of renowned interdisciplinary experts shared their views towards healthy societies. Jasmina Knezevic noted that the work-life balance of medical workers is something that is still not being considered enough. "We could see that during the pandemic, especially among nurses and doctors who are now feeling the consequences of the stress they have been through," Knezevic said.
In a fruitful discussion, it was once again emphasised that the health sector has to keep up with the technological advancements while keeping the well-being of healthcare workers in mind. Additionally, by comparing the health sector in the Western Balkans with that of the European Union and elsewhere, the panel also underlined the need for the alignment, improvement and implementation of changes in policies.
Marija Jevtic noted that "knowledge exchange is a key factor, as the public, personal and environmental health are inseparable."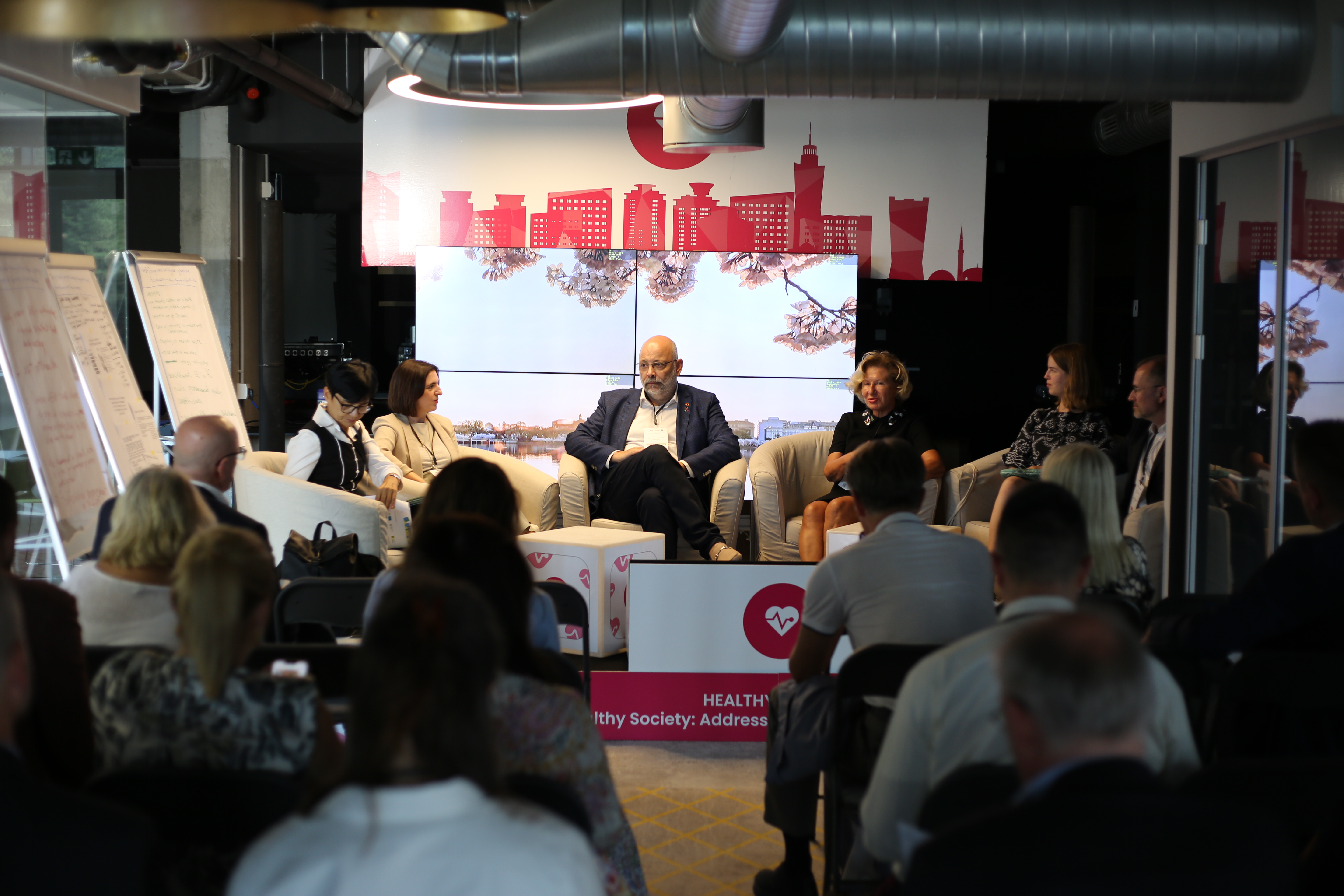 If you are interested in the inputs for this panel discussion, visit our event report entry on healthy societies in the first parallel session.
The copyright of photos included in this entry belongs to POLICY ANSWERS.
Country
Bosnia and Herzegovina
Scientifc field / Thematic focus
Cross-thematic/Interdisciplinary

Entry created by Admin WBC-RTI.info on September 13, 2023
Modified on October 3, 2023