Digital Transformation [Parallel Session 2, POLICY ANSWERS Conf. 2023 Sarajevo]
Group of speakers:
Vesna Bengin, Co-founder and Scientific Advisor, BioSense Institute,Serbia
Aleksandar Mastilovic, Expert Advisor for AI and Tehnologu, Center for Digital Transformation, Chamber of Commerce and Industry of Serbia, Serbia
Goran Pastrovic, Senior Expert in Quality Management and Digitalisation, Equilibrium.int, Serbia
Rozalinda Stojova, Digital Transformation Manager, Ultra, North Macedonia
Tuan Trinh, Regional Director East, European Partnership EIT-DIGITAL, Hungary
Anne Trumpfheller, Head of Communication of EURAMET, European Partnership on Metrology, Germany
Based on the inputs from the first parallel session, the second parallel session offered potential solutions to the problems. The session began with a panel of six experts coming from the Western Balkans region and the European Union, with various backgrounds. They shared their perspectives on digital transformation in the regional economies. One of the experts, Rozalinda Stojova from North Macedonia, emphasised that the "number one step in the digital transformation is that it needs to be regulated", underlining that policy makers need to take action and create or modify regulations.
To keep up with the European Union, economies cannot avoid digitization. As a result, it is crucial to educate institutions and the public on the process. Additionally, data protection and processing have been highlighted as key elements of the process.
Moderator: Sanja Popovic-Pantic, POLICY ANSWERS, IMP, Serbia
"It was a great pleasure to moderate panel on digitaltransformation within the POLICY ANSWERS Horizon project with a six fantastic speakers from the Western Balkans and beyond. Thanks Tuan Trinh, PhD, Anne T., Goran Pastrovic, Rosalinda Stojova, Vesna Bengin and Aleksandar Mastilovic for inspiring talks. Digital Transition in public and private sector go hand in hand. Neither of those two should take the lead but work in mutual interaction - one of the highlights." (Sanja Popovic-Pantic)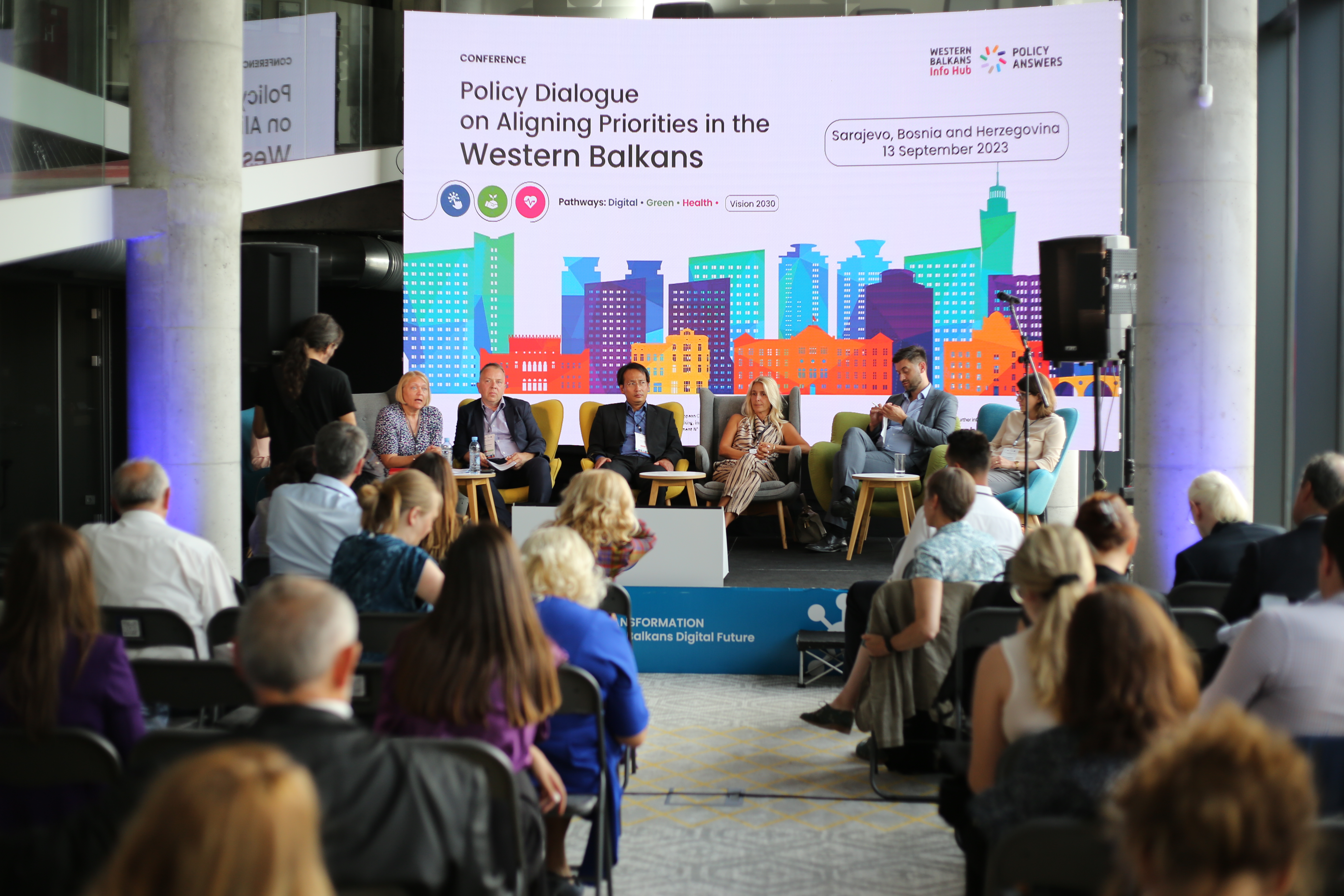 If you are interested in the inputs for this panel discussion, visit our event report entry on digital transformation in the first parallel session.
The copyright of photos included in this entry belongs to POLICY ANSWERS.
Country
Bosnia and Herzegovina
Scientifc field / Thematic focus
Cross-thematic/Interdisciplinary

Entry created by Admin WBC-RTI.info on September 13, 2023
Modified on October 3, 2023