Closing Remarks: Reflecting on the Conference [POLICY ANSWERS Conf. 2023 Sarajevo]
Speakers:
Green: Miroslav Veskovic, Professor and Former Rector, University of Novi Sad, Serbia and Former Senior Expert at EC JRC
Digital: Bojana Bajic, Digital Transformation of Public Administration Specialist, and ex-Head of the IT Department of the Ministry of Finance, Montenegro
Health: Marija Jevtic, Professor, Faculty of Medicine, University of Novi Sad, Serbia
In the closing session, these three experts, who led the World Café Sessions conversations about the challenges and possible instruments that can foster an alignment of the priorities in the Western Balkans and also facilitated the discussion during the solutions sessions, closed the conference day with some reflections on what the day brought to them and to the participants, and how can these ideas be used for further developments.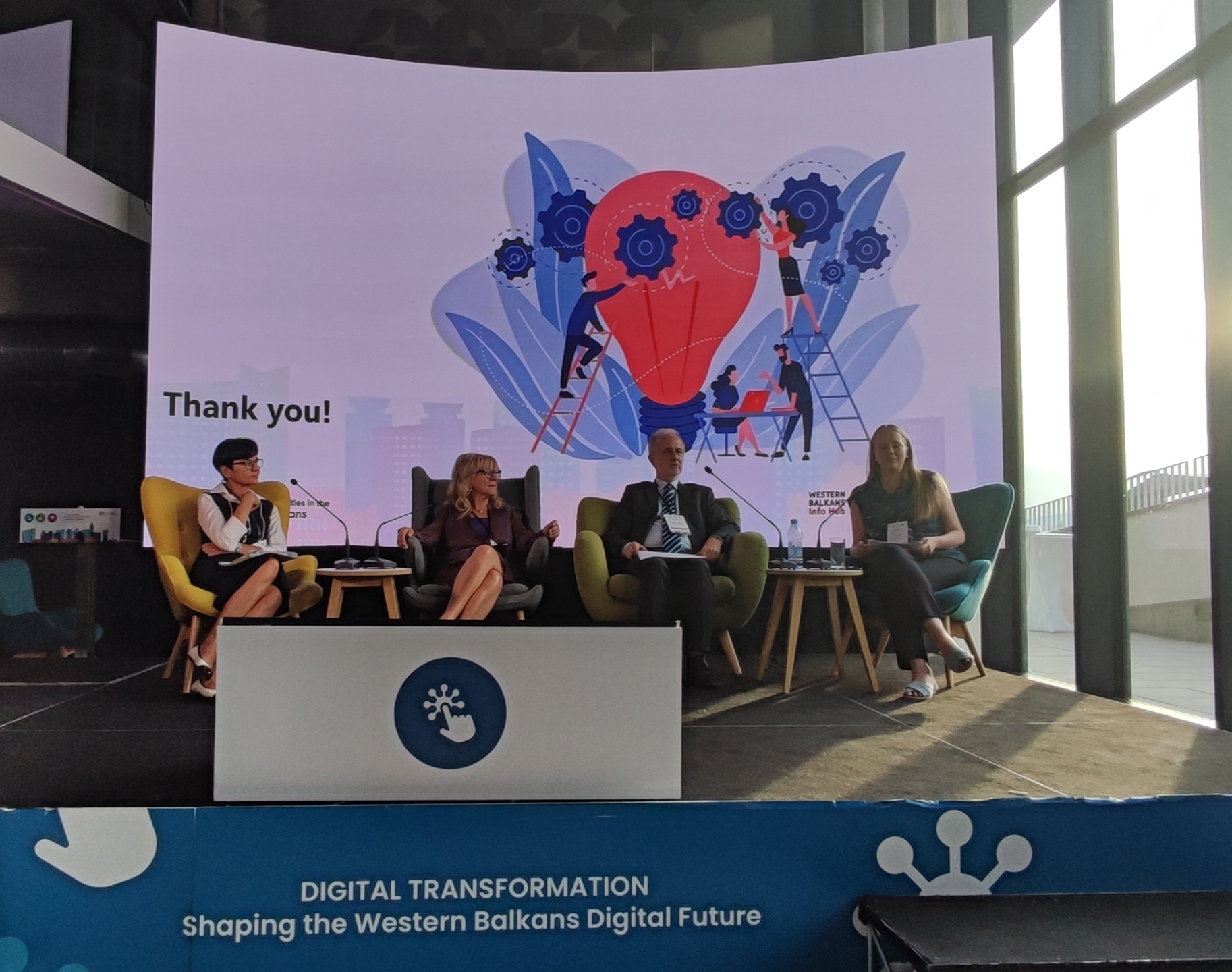 All three experts highlighted ideas that showed the way the conversations could be woven into a larger policy and practice landscape. Ms Bajic contribution recalled that the exchanges were tremendously connected with the realities the region faces in terms of digital gaps, needs for skills, collaboration and coordination that overcome the bureaucratic hurdles to progress in a competitive direction. Professor Jevtic highlighted the discussions around AI and its use in health, its impact on data quality and the professions in the field, and the overlapping with sustainability demands and needs, as discussed in the experts' round. Professor Veskovic mentioned that all of the questions on green transitions and the future raised during the first session and then the cases and experiences shared in the session about solutions will give clear indications of ideas that can be brought to policies and practical steps to move forward.
Detailed presentations on the concluding remarks of experts can be found in the attachments below.
Copyright of photos included in this entry belong to POLICY ANSWERS.
Country
Bosnia and Herzegovina
Scientifc field / Thematic focus
Cross-thematic/Interdisciplinary

Entry created by Admin WBC-RTI.info on September 13, 2023
Modified on September 26, 2023