[RRI Good Practice] Empowering Albanian Young Academics for Research and Innovation Practices
What is the good practice about?
The project realized in the frame of the Tirana European Youth Capital (TEYC) aims at capacity building and involvement of young academics, teachers and students on building the future of Albania and leading the path toward innovation and EU integration. Through the realization of workshops, awareness activities, training and forums that would combine knowledge and practical skills, the project targets young academics (PhD students, young academics and teachers) in developing the necessary capacities to contribute to countries innovative and sustainable competitiveness and resilience. In particular, the following activities are developed:
Approaches and strategies to improve the scientific quality, knowledge production, transfer and exchange especially
Getting involved in research networks; Increasing the number of scientific publications in international indexed journals
Ensure higher participation in European programmers and projects such as Horizon Europe by raising awareness and improving the capacities of young academics, teachers and students in order to strengthen the performance and attractiveness of R&D
Internationalization and Bologna Process on institutional level
Soft and transversal skills development
This is the only project, among all those financed by Tirana European Youth Capital, that involves diaspora experts in realizing activities and providing their expertise and know-how for the residents. The project targets young academics for increasing the research and innovation capacities as crucial for socioeconomic development of the country and provides an interdisciplinary approach to the problem tackled. It tries to provide insights on how to restructure the research and innovation in country by considering all elements of the system (teaching, publication, projects, skills and capacities, EU legal framework, internationalization, etc.).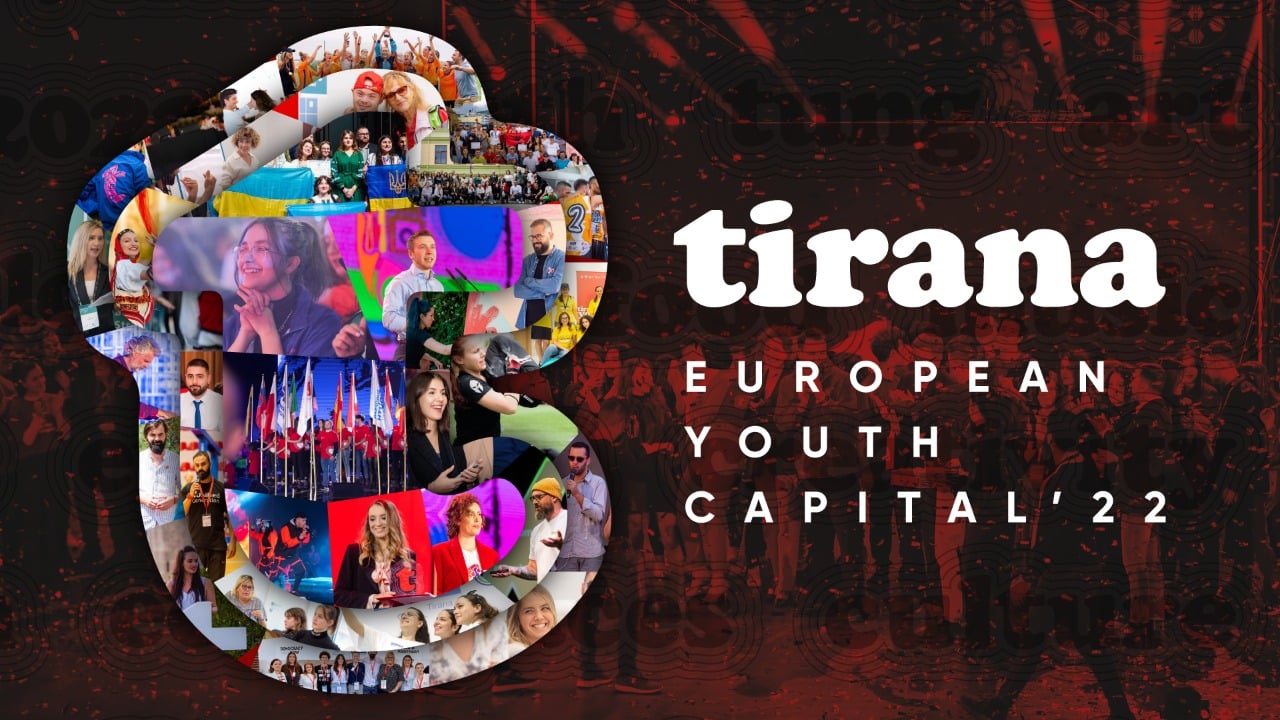 Why is this initiative needed?
The current situation of scientific research, innovation and education in Albania (referring to various EU, WEF, UNDP, World Bank reports) is characterized by:
Relatively low levels of innovation and technology, and business sophistication
Low levels of application for projects by Albanian academics compared to other countries in the region
Participation and progress in the research field is at limited levels, as indicated by various indicators published by local and international organizations (ministry or WEF) regarding h-index, number of publications, quality, number of citations, etc.
This situation urges the need to work towards:
Increasing the quality of higher education through a reorganization of study programs, modernizing academic infrastructure and applying high standards of assessment
Improving the legal framework to get closer to European standards
Developing transversal/soft skills competences in young people, for their full civil participation in the community and in democratic institutions.
What are the main objectives?
Following the need identified our project, realized in the frame of Tirana European Youth capital, aimed to contribute to the creation of the capacities needed to meet the challenges facing youth today in terms of education, formation, participation in the country and innovation, focusing on:
Integration of young academics in the European research field and in international events
Incentivizing and supporting Albanian scholars to participate in community scientific research programmes
Increasing the quality and performance of research and innovation by taking market demand-oriented research initiatives, implying the need for stronger links with national programmes and international networks
Promoting active participation of young scholars and Albanian research entities in European programmes for research and development
Awareness creation and increasing responsibility among young people for exercising citizenship, seeking solutions to the problems they face in everyday life
Improving the legal framework for international co-operation, business, as well as intellectual property rights, realization and commercialization of innovations.
To achieve these objectives our project carried out meetings with target group regarding 7 strategic areas, identified as follows:
Methods, approaches and strategies to promote and improve the scientific contribution of young academics to national and international arenas, through the realization of scientific publications and their presentation in Scopus scientific journals, or in A-level magazines as well as at international conferences.
Increasing young academics Capacities to apply and absorb funds from EU-funded scientific and innovative programs. Information regarding the construction of the international network, maintenance, as well as its expansion.
Bologna process and its implementation at an institutional level. Presentations of the Bologna process and its three core commitments: NQF and ECTS, knowledge regarding the knowledge of qualifications, as well as quality security in higher education.
Methods and strategies for the design and realization of international academic collaborations and joint degree programmes, joint diplomas.
Empowering co-operation between public and private institutions for the promotion of entrepreneurship, innovation by model, "quadruple helix", for effective and fruitful co-operation for the labour market and society in general.
"EU legal framework for research and development" with a special focus on acts, provisions and normatives related to international co-operation, joint programmes, protection of intellectual rights for research, innovation of spin-off and start-up.
Promotion, awareness and training of young people in relation to soft skills and transversal competences as essential skills for an active participation in democratic life in the community.
What are the main activities?
The activities included:
21 Workshops on 7 different thematic (3 per each subject, International Collaboration, Enhance research and innovation capacity, Bologna process, EU laws for R&I, Smart specialization strategy, soft skills, Participation in EU projects).
At least 20 participants in each workshop (more than 400 youth academics involved)
More than 10 universities staff (young people) involved (private and public Universities)
Establishment of networking links for future collaborations
Promotion of scientific publication realized (3 publications sent to scientific journals)
One new project for youth developed with diaspora experts
Communication activities
Video produced at the end of the project
Manual produced with specificities related to the 7 themes realized during the project
Kick off inaugural meeting with participants from Tirana municipality, ministries and universities (70 persons participated)
Final meeting to present all results obtained
Who is involved?
The project is realized in the frame of Tirana European Youth capital, therefore the target group of the project were mainly young people. In particular, young academics working already in Universities or excellent students that would like to follow an academic or research career were involved. The target group involves:
Academic youth
Young scientific researchers following a doctoral program
Young researchers studying at the scientific master's level
Students who want to undertake an academic career
The project has been conceived and delivered by the participations of 5 experts from the Albanian diaspora with more than 10 years of experience in international collaborations, academic spheres, international projects. The experts involved have previously been part of the consultation team for the Ministry of Education of Albania in an international project managed by international organization for migration, which aimed to engage Albanian diaspora in the socio-economic development of the country. There is a high level of women that participated in the project – in fact, the experts are all women, 5 from diaspora (Italy, England, Portugal) and 2 from Albania.
The implementation team is international and interdisciplinary. Each expert provides its own specific expertise related to their previous experience. The implementation team consisted of:
1 expert with extensive experience in international partnership management (United Kingdom)
1 expert working in academia and with extensive experience in research and innovation activities, teaching, publication and international projects (Italy, University of Salento).
1 expert working in academia with expertise in legal framework for research and innovation (Italy, University of Bologna)
1 expert working as consultant for Bologna process and quality assurance (Italy)
1 expert working as consultant in developing soft and transversal skills (Portugal)
2 experts form Albania academia with expertise in research methods and soft skills development. Youth Agency Tirana and its experts with expertise in youth involvement in projects, forums and workshops and with expertise in communication activities.
It is the only project among all projects of TEYC that targets young academics and includes the Albanian diaspora. The project is highly interdisciplinary and international, and collaboration with different private and public universities was established by implementing workshops.
Can this good practice be replicated?
The project is well defined and easily transferable, thanks to the manual developed, the documentation of all the activities developed and the standardization of the analysis process of R&I situation. The experts are involved in different similar projects with other contexts, so transferability is highly feasible with specific customization to the context. The documents are available both in English and Albanian language. More information about the necessary resources are available and contacts with the project promoters can be established in case of interest!
Further links:
Relevant RRI keys: Science Education, RRI Governance
Type of practice: Organisation of info days, workshop, seminars, etc., Organisation of training, webinars, Peer learning/mentoring
Target groups: researchers (starting from PhD-candidates, on the individual level), universities, research performing organisations, youth (children, pupils), Experts, Diaspora engagement, University collaboration and involvement
Website
Geographical focus
General/no specific focus
Scientifc field / Thematic focus
Cross-thematic/Interdisciplinary

Entry created by POLICY ANSWERS Project support on January 10, 2023
Modified on January 11, 2023