Innovation Cloud Blog | People Powered Company
Every smart CEO knows that one of the best competitive advantage of his company lies within his own people and their capability to innovate. Smarter ones, consider also opinions and experiences from outside the office to get to the right decision and direction.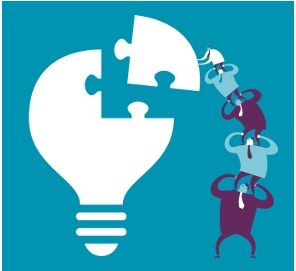 The question remains how companies can effectively use the knowledge and creative potential of their employees, customers and partners to address the innovation challenges?
It is the fact that company's work environment and the way it treats its employees, drives employee satisfaction and engagement. Employees are more engaged and willing to contribute when employers provide them with clear expectations and they also perform better when they envision themselves as a working for some cause. Satisfied employees are the happy employees who gladly help their colleague and collaborate with the organization even during emergency situations. But how to engage employees in a company that has thousands?
For more information oh how to create a people powered company please follow the link below.
Geographical focus
International; Other
Serbia
Western Balkans
Scientifc field / Thematic focus
Cross-thematic/Interdisciplinary

Entry created by Jovana Pajovic on September 20, 2016
Modified on October 5, 2016