Standardisation Booster for H2020 & HE research results
HSbooster.eu will increase the European standardisation impact coming from H2020 & Horizon Europe Research & Innovation projects, by designing, launching, and managing a dedicated booster-type initiative. HSbooster.eu will draw from the positive and practical experience of the H2020 CSA StandICT.eu and two previous Boosters (Common Dissemination Booster, CDB & Horizon Results Booster, HRB) and it will: a) Design and implement an effective range of Automated, Proactive, and Premium Services to boost standardisation results from European-led initiatives; b) Launch & manage a robust and efficient Facility to serve 1,000+ R&I projects over 24 months, also owing to an External Pool of Experts to support the Premium Services delivered; c) Deliver a Training Academy of next generation of standardisation experts; d) Enjoy steering from an authoritative Expert Advisory Group, tapping directly into the WGs & TCs of SDOs, tackling EU priorities, challenges & gaps.
One of the partners of the project is University of Belgrade, Serbia.
HSbooster.eu is proposed by a lean Consortium of Partners with extensive experience in the Standardisation landscape Trust-IT Srl (IT), the Coordinator of StandICT.eu and CDB, Dublin City University (IE), an active player in SDO WGs & TCs and in educating future standards experts, Dansk Standard (DE), with a track record in increasing European impact on the international standards scene, University of Belgrade (RS), experts in delivering training packages to support standardisation efforts, and SGS (ES), experts in certification. Principal outputs: The HSbooster.eu Service Facility, serving 1,000+ projects/organisations and providing feedback on the services received, 5 Open Calls delivering 500 Premium Services, 250+ experts contractualised, and 1,500+ people trained); 14 Webinars, 3 Workshops, 1 final event, 3 Standards Impact Reports, an engaged, multi-stakeholder Community of 2,000+ individuals in Europe, bridging the R&I community (1,000+ H2020 and HE projects) and the standardisation experts.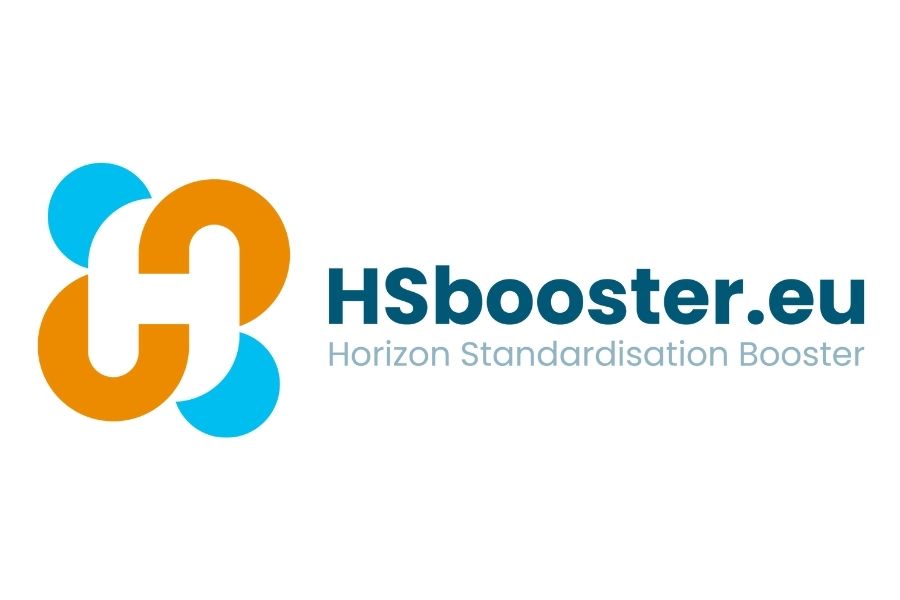 HSbooster.eu is a 24-month European Commission initiative that will provide the European Standardisation Booster. The booster provides expert services to European projects to help them to increase and valorise project results by contributing to the creation or revision of standards.
HSbooster.eu facilitates and streamlines the dialogue between Horizon 2020 and Horizon Europe Research & Innovation projects with the Standardisation landscape and its main actors, namely corresponding Standards Developing Organisations (SDOs) to increase the European impact on (international) Standardisation and strengthen the European competitiveness.
The project comes at a right time to effectively respond to the main priorities (so-called urgencies) outlined in the recently released European Strategy on Standardisation, to speed up the pace of innovation through the development of efficient Standards that might be capable to accelerate the transition towards a more resilient, green and digital economy and to protect democratic values in technology applications.
Contributing to standards is often an objective of many R&I projects. However, the actual process to engage with Standardisation working groups, technical committees, focus groups can be complex to comprehend. This is where HSbooster.eu steps in.
HSbooster.eu will provide consultancy services to guide and support beneficiaries and consortia of R&I projects to make sure they take the right strategic approach and contribute efficiently to the Standardisation process and to make them active players in the development of Standards in the corresponding area or domain.
Find out more on the respective Open Calls for Standardisation Experts and R&I projects.
HSbooster.eu relies on a solid Consortium of partners with overarching experience in the management of European Commision funded projects and CSA (Trust-IT Srl & COMMpla), in delivering education training and courses in for future Standards experts and professionals (Dublin City University and University of Belgrade), in Standards certification (SGS), plus the National Standards Body of Denmark (Danks Standard).
Project ID: 101058391 Call: HORIZON-WIDERA-2021-ERA-01
Programme: HORIZON DG/Agency: REA
Country of the coordinating institution
Italy
Website
Geographical focus
General/no specific focus
Scientifc field / Thematic focus
Agricultural Sciences
Cross-thematic/Interdisciplinary
Engineering and Technology
General
Medical and Health Sciences
Natural Sciences
Runtime
April 2022 - April 2024

Entry created by Elke Dall on July 20, 2022
Modified on July 21, 2022