Balkan Information Technology Exporters Network
Description
BITE Network is an association that supports and brings together the various actors in the field of ICT from all Balkan countries with the goal of fostering new business opportunities and to improve members' competitive ability in the international market.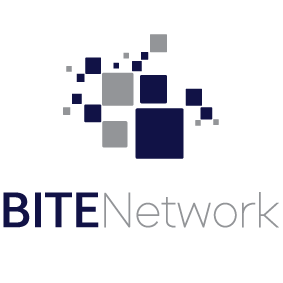 The mission is to increase competitiveness and growth of IT services export through promotion of collaboration between companies on the basis of a common vision. BITE Network's vision is to create a value network of companies, individuals, academic and research institutions, providing reliable software products and IT services for export.
BITE Network is a joint platform to foster the export of high quality software products and solutions that have been developed and implemented in the Balkans. We aim to increase visibility of the Balkan region as an attractive software destination.
Through BITE Network you can:
have access to a dynamic network of companies
share knowledge and experiences with companies and research organisations specialised in the field of ICT, as well as from other industries
find the right business partners on a national and an international level
increase your competitiveness and promote your business
participate in seminars, conferences, trade fairs and other networking events
Source: BITE Network
Website
Scientifc field / Thematic focus
Cross-thematic/Interdisciplinary

Entry created by Anna Sirocco on November 10, 2016
Modified on November 10, 2016