Invitation to sign the Agreement of the Coalition for Advancing Research Assessment (CoARA)
The Agreement on Reforming Research Assessment sets a shared direction for changes in assessment practices for research, researchers and research performing organisations, with the overarching goal to maximise the quality and impact of research. The Agreement includes the principles, commitments and timeframe for reforms and lays out the principles for a Coalition of organisations willing to work together in implementing the changes.
Signatories of the Agreement can become members of the Coalition for Advancing Research Assessment (CoARA). The Coalition will bring support to the reform of research assessment. It will offer members the possibility to exchange knowledge, work together, test and pilot, and be supported by peers, for advancing in the process of research assessment reform.
The interim secretariat of the Coalition is provided by Science Europe, the European University Association (EUA) and the European Commission.
So far, only a few organisations from the Western Balkans have signed up albeit this being a highly important initiative. The research organisations are warmly invited to consider the agreement with relevant commitments for the researchers in the region: https://coara.eu/agreement/the-commitments/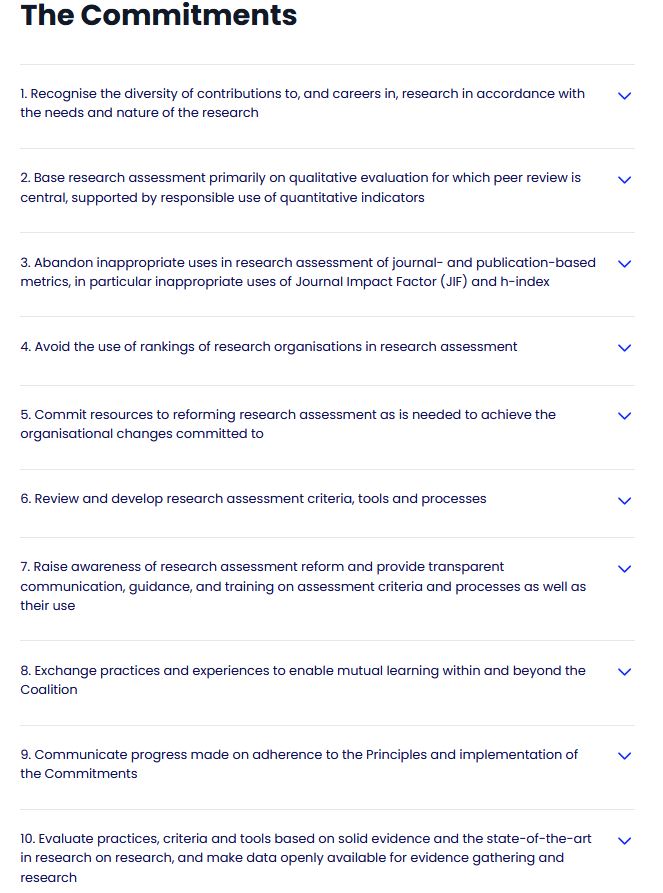 Who is behind CoARA? The process of drafting an Agreement on reforming research assessment was initiated in January 2022. More than 350 organisations from over 40 countries were involved. Organisations involved included public and private research funders, universities, research centres, institutes and infrastructures, associations and alliances thereof, national and regional authorities, accreditation and evaluation agencies, learned societies and associations of researchers, and other relevant organisations, representing a broad diversity of views and perspectives.
Signatories commit to a common vision, which is that the assessment of research, researchers and research organisations recognises the diverse outputs, practices and activities that maximise the quality and impact of research. This requires basing assessment primarily on qualitative judgement, for which peer-review is central, supported by responsible use of quantitative indicators.
The reform movement underpinned by the Agreement and the Coalition aims to be an inclusive and collaborative space to advance together towards a higher quality, more impactful and more efficient and inclusive research system. It offers a platform for piloting and experimentation, developing new assessment criteria, methods and tools, and for joint, critical reflection, exchange of good practices and mutual learning, while fully respecting the autonomy of organisations.
More information about the agreement process, the timeframe and committments is available on the source page of this news: https://coara.eu/
Scientifc field / Thematic focus

Entry created by Elke Dall on November 29, 2022
Modified on November 29, 2022