News archive - 2165 SMEs seek funding under the SME Instrument Phase 1
Under the first Phase of Horizon 2020 SME Instrument, SMEs that seek funding under this instrument can receive a lump-sum funding of €50,000 to carry out a concept and feasibility study.
Most proposals were submitted in the topics ICT (551), energy (228) and ICT for health (205). SMEs from 42 countries submitted proposals. The biggest number of proposals were submitted by Italian applicants (389), followed closely by Spanish (358) and British applicants (156). 98% of applicants were single SMEs.
Concerning the Western Balkan Countries, Serbia submitted the highest number of proposals, 11; only 1 instead for the Former Yugoslav Rebublic of Macedonia and Albania. The next cut-off for Phase 1 is on 6 September 2017.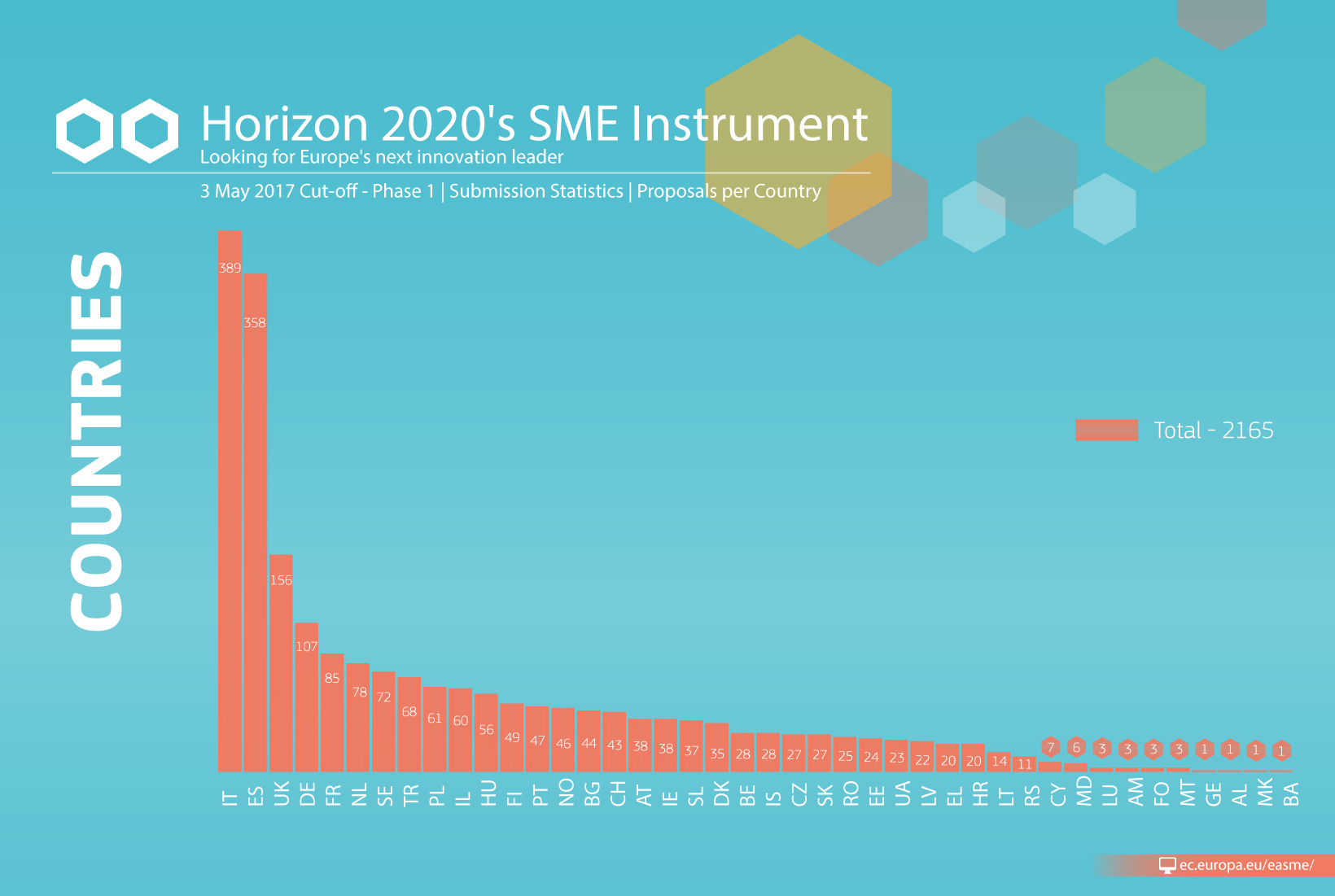 For further information, please visit the EASME website
Geographical focus
European Union (EU 27)
H2020
Scientifc field / Thematic focus

Entry created by Giorgio Piccirillo on May 17, 2017
Modified on May 17, 2017