News archive - RYCO signed at "Paris-Balkans 2016" conference
The six EU countries met with the Western Balkans 6 participants in Paris to discuss the roadmap for the regional development. Clear goals were the enforcment of a closer regional integration by more interregional economical exchange as well as the facilitation of mobility of the people. The signature of the RYCO statute was therefore a symbolic highlight of the summit.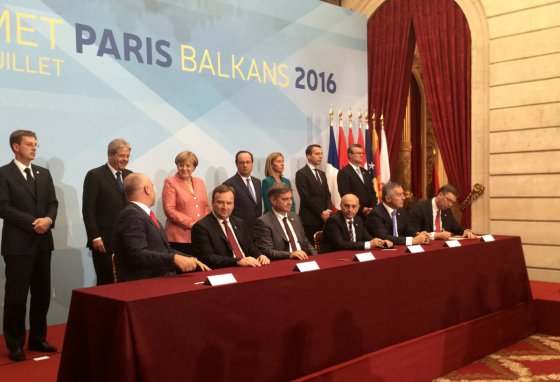 During the summit, members of the six western Balkan countries signed a treaty on establishing a Regional Youth Cooperation Office (RYCO) of the Western Balkans aimed at promoting the spirit of reconciliation and cooperation between the youth in the region. The Office will be headquartered in Tirana and half of its budget will be financed by the six country signatories to the treaty, while the other half will be financed by international financial institutions and the European Commission.
Source: RYCO
Scientifc field / Thematic focus
Cross-thematic/Interdisciplinary

Entry created by Ines Marinkovic on July 5, 2016
Modified on July 5, 2016