Policy Dialogue on Aligning Priorities in the Western Balkans - POLICY ANSWERS conference
Event date
September 13, 2023
Country
Bosnia and Herzegovina
Short description
POLICY ANSWERS organises the conference on aligning priorities in the fields DIGITAL, GREEN and HEALTH.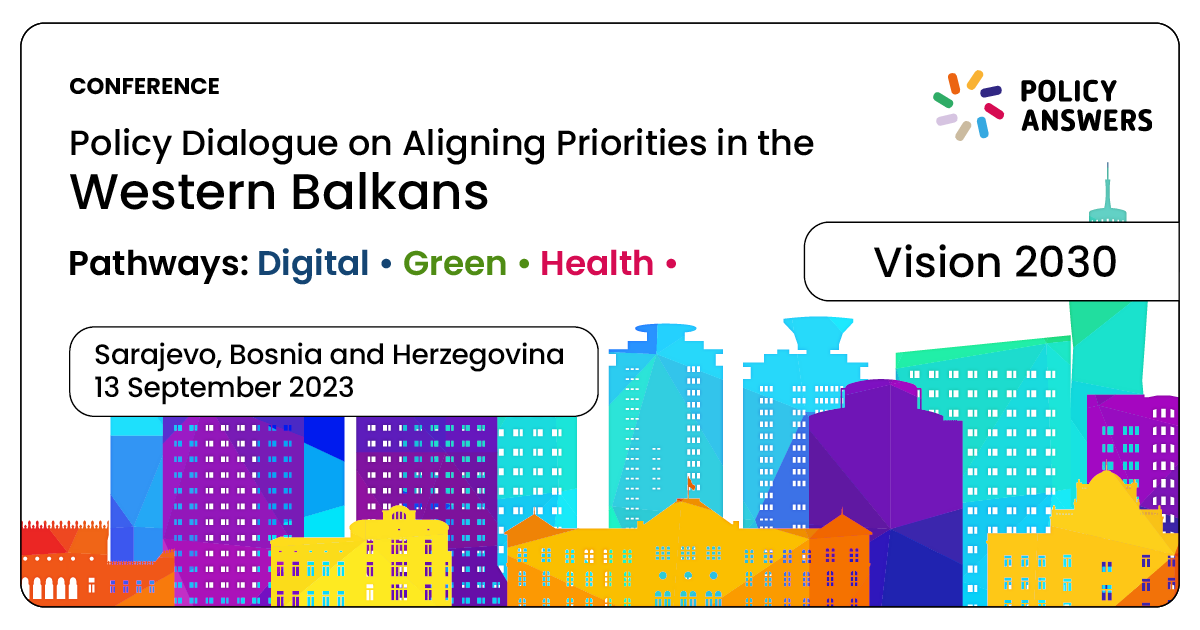 Description
The Conference aims to stimulate a policy dialogue on how to align priorities in the Western Balkans with the focus on policy making, stakeholder engagement and policy implementation tools across three thematic areas – Digital Transformation, Green Deal and Healthy Societies.
Visit the conference website for more information or go directly to the link for registration.
Scientifc field / Thematic focus
Agricultural Sciences
Cross-thematic/Interdisciplinary
Engineering and Technology
General
Humanities
Medical and Health Sciences
Natural Sciences
Social Sciences

Entry created by Elke Dall on March 22, 2023
Modified on July 7, 2023