Online Q&A Session on Local Experiments (Call related)
Event date
January 13, 2023
Short description
To support those looking to apply to become Local Experiment Partners with SHARED GREEN DEAL an online Q&A Session is organised to answer questions and clarify issues.
The session will cover both central aspects and have breakouts for each stream.
If you have confirmed your interest in becoming becoming a local experiment partner you will automatically receive an invitation. (Confirm interest here)
Calendar Invitations will be shared in early 2023.
Description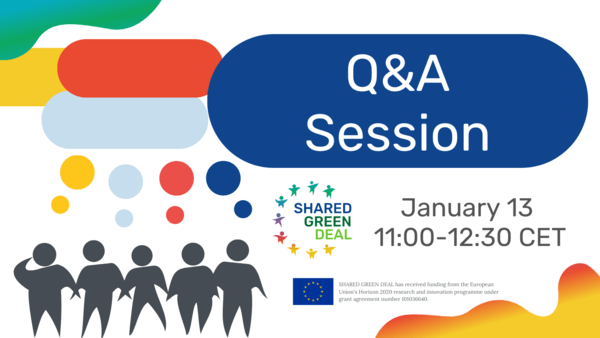 Scientifc field / Thematic focus

Entry created by Admin WBC-RTI.info on January 10, 2023
Modified on January 10, 2023