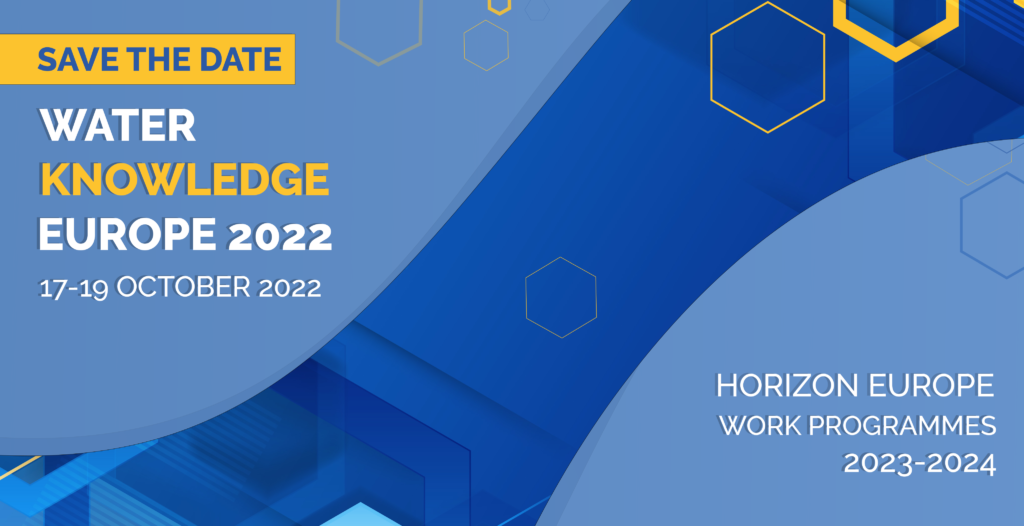 Reasons to participate
Receive the latest insights from the Horizon Europe Work Programmes 2023-2024;
Present your project ideas;
Meet your future project partners and build a successful consortium;
Interact with the speakers during the live sessions.
Get your project recognised at WKE2022
WKE2022 intends to reward the best running or recently phased out projects contributing to the achievement of a Water Smart Society. Applications to participate in the Water Europe Projects Award (WEPA) - more information is available here.