Horizon Europe Open Science requirements in practice
Short description
This webinar will talk about the Open Science policies for Open Access to scientific publications and Research Data Management and Sharing in Horizon Europe (HE), followed by a preview of the main tools and services from OpenAIRE to help project coordinators and research support staff on the requirements' compliance.
Description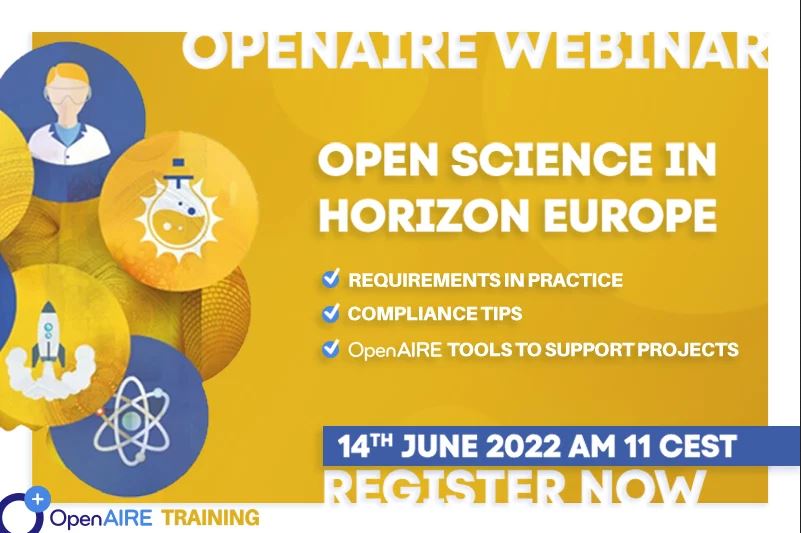 Participants learn about
Mandatory and recommended Open Science requirements in HE.
Compliance with the HE Open Access to publications mandate.
Managing and sharing Research Data in HE projects.
Delivering Data Management Plans and reporting publications and datasets in HE.
OpenAIRE tools and services to support HE projects.
Target audience: project coordinators, researchers, research managers, librarians and data stewards.
For further information and registrations to the event, please refer to the source page:
https://www.openaire.eu/horizon-europe-open-science-requirements-in-practice
Geographical focus
General/no specific focus
Horizon Europe
Scientifc field / Thematic focus
Cross-thematic/Interdisciplinary
General
Event type
Horizon Europe / H2020 event
Webinar

Entry created by Elke Dall on June 9, 2022
Modified on June 9, 2022