Global Innovation Summit 2022
Event date
June 22-23, 2022
Short description
The Global Innovation Summit 2022 brings together global leaders, decision-makers, companies, and key research organizations from all over the globe to tackle the most pressing challenges of an ever-changing world.
This year, the event is inspired by the Atlantic, its innovations and how collaboration across the region can foster a more sustainable future and by the Portuguese Chairmanship of Eureka motto Innovation for a Greener, Digital and Healthier Planet through a collaborative approach.
Registrations end on 12 June.
Description
GIS2022 will focus on three main areas – Tech for Green, Digital Transition and Strategy & Policy-Making – to discuss and address global concerns such as present and future environmental and health challenges, how to reduce inequality and contribute to a sustained and long-term economic and inclusive growth.
POLICY ANSWERS partner FITD will be attending the event.
For more information please visit on the source page for this entry: https://www.gis2022.org/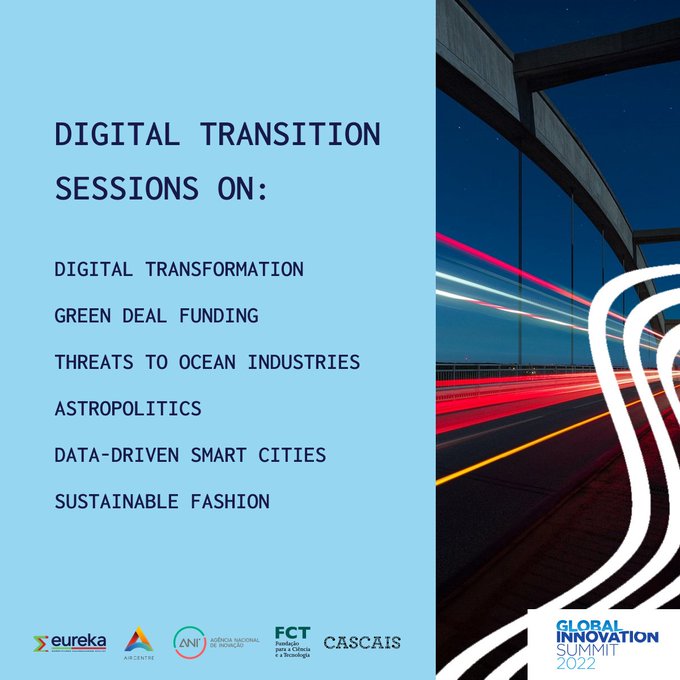 Geographical focus
General/no specific focus
Scientifc field / Thematic focus
Agricultural Sciences
Cross-thematic/Interdisciplinary
Engineering and Technology
General
Medical and Health Sciences
Natural Sciences
Website
Event type
Conference in EU/international

Entry created by Elke Dall on June 8, 2022
Modified on June 8, 2022