EU Datathon 2022
Event date
October 20, 2022
Short description
'The European Green Deal', 'Transparency in public procurement', 'EU public procurement opportunities for young people' and 'A Europe fit for the digital age', these are four challenges put forward for this year´s edition of EU Datathon. The call for submission of proposals for apps built on EU open data and contributing to these challenges has resulted in 156 ideas from 121 teams, coming from 38 countries.
Description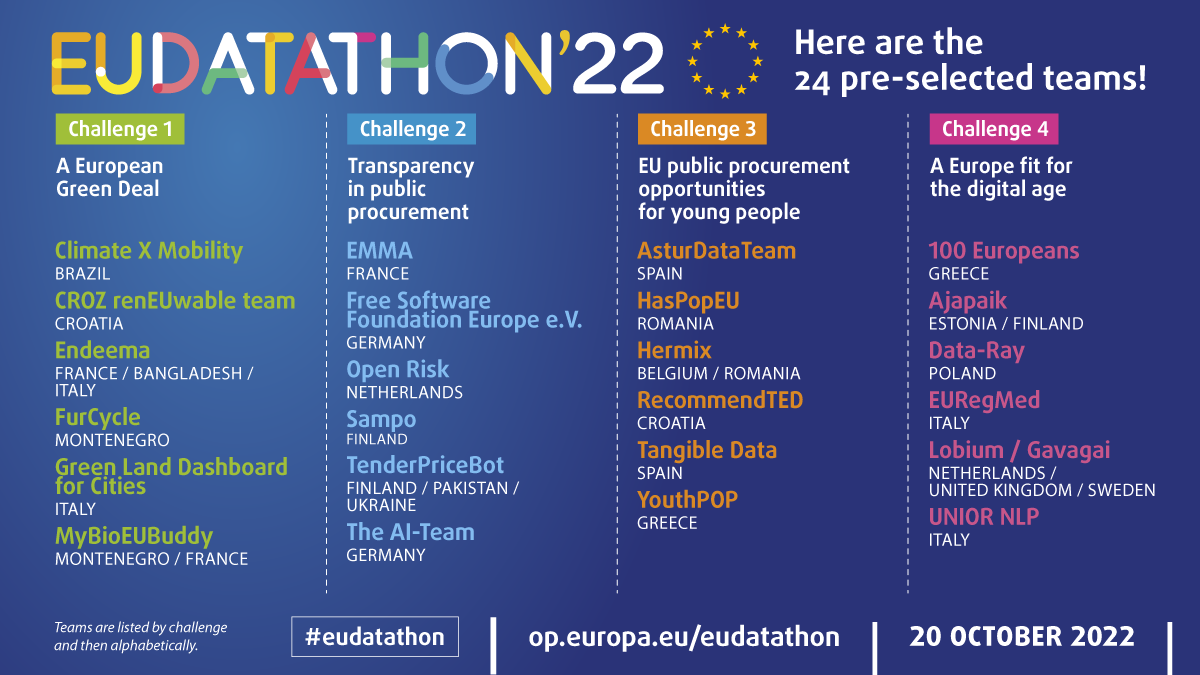 Every year, EU Datathon calls for innovators from around the world to come up with new ways of using open data to address important societal and environmental challenges, with the condition that they use at least one of the thousands of data sets published on data.europa.eu.
Over the five years of its existence, the competition has generated dozens of practical apps and propelled new start-up enterprises.
Scientifc field / Thematic focus
Engineering and Technology
Natural Sciences

Entry created by Admin WBC-RTI.info on May 13, 2022
Modified on May 23, 2022