South East Europe 2020 Strategy Governing Board Meeting
Short description
The third meeting of the Governing Board of the Regional Cooperation Council (RCC)'s South East Europe (SEE) 2020 Strategy will be held on 30 May, in Pravets, Bulgaria.
Description
Introductory remarks will be made by the RCC and the European Commission representatives.
The SEE 2020 Annual Report on Implementation (ARI) will be presented at the meeting, as well as the SEE 2020 programming process and results.
The Governing Board meeting will be held back to back with the RCC Annual Meeting, and is being organized by the RCC Secretariat.
The programme is available here.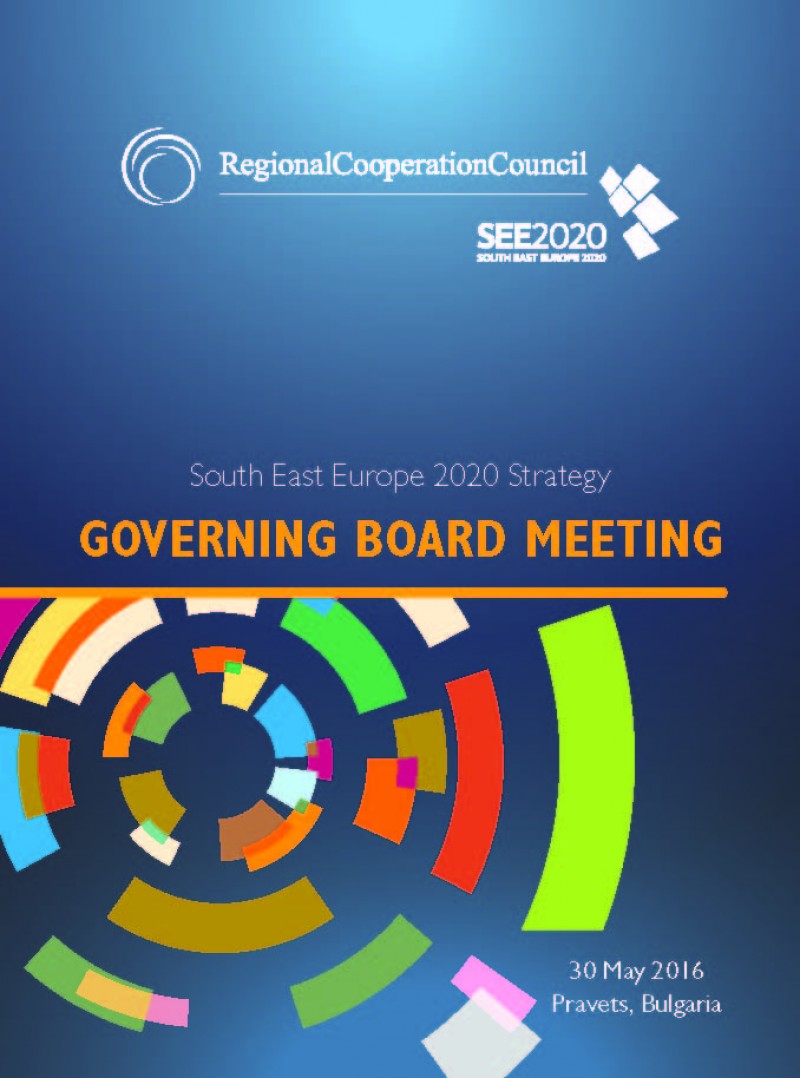 Source: RCC
Scientifc field / Thematic focus
Cross-thematic/Interdisciplinary
General

Entry created by Anna Sirocco on May 17, 2016
Modified on May 17, 2016