Annual Meeting 2016 of the Regional Cooperation Council
Short description
The Annual Meeting of the Regional Cooperation Council (RCC) will take place on 31 May 2015, in Pravets, Bulgaria, back-to-back with the SEECP Meeting of Ministers of Foreign Affairs.
Description
The event will gather representatives of the 46 participants of the organization, as well as regional organizations and initiatives engaged in regional cooperation in South East Europe.
Introductory remarks will be made by the Minister of Foreign Affairs of Bulgaria and the SEECP Chair-in-Office, Daniel Mitov, and RCC Secretary General, Goran Svilanovic, who will co-chair the meeting.
The RCC Secretary General will present the organization's Annual Report on Regional Cooperation in South East Europe 2015-2016, with focus on the implementation of the RCC Strategy and Work Programme (SWP) 2014 – 2016, as well as the new three-year RCC SWP 2017 – 2019, which are to be endorsed by the Annual Meeting.
The meeting participants are also expected to exchange views on the role of regional cooperation as a catalyst for economic growth and stability in South East Europe.
The event is being co-organized by the RCC Secretariat and Bulgarian Chairmanship-in-Office 2015-2016 of the South-East European Cooperation Process.
The RCC Annual Meeting will be followed by press conference, hosted by the RCC Secretary General, Goran Svilanovic.
The programme is available here.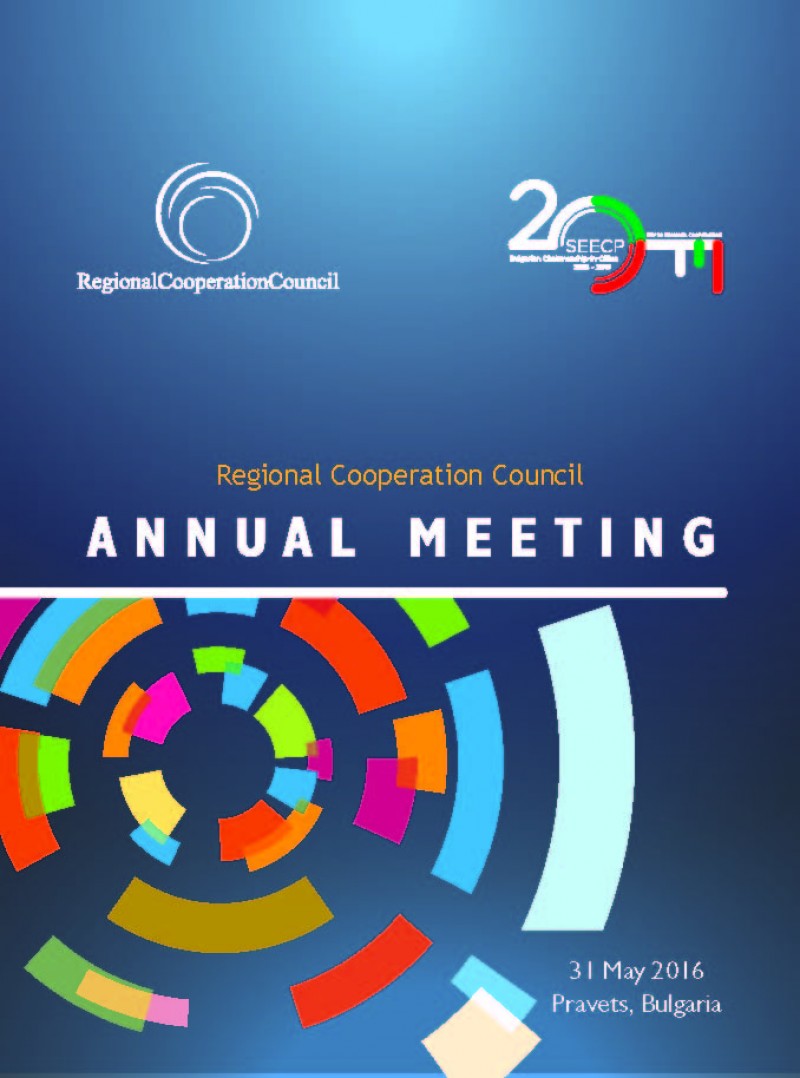 Source: RCC
Scientifc field / Thematic focus

Entry created by Anna Sirocco on May 17, 2016
Modified on May 17, 2016