[Presentation PA Conf. Sept. 2023] JRC Report on the 'Status of Environment and Climate in the Western Balkans'
Claudio Belis, Senior Scientist – Project Leader, JRC, European Commission presented the topic above as part of the "Key Highlights and Insights on Instruments and Opportunities for Aligning Priorities" block of the first Plenary Session of the POLICY ANSWERS conference on "Policy Dialogue on Aligning Priorities in the Western Balkans".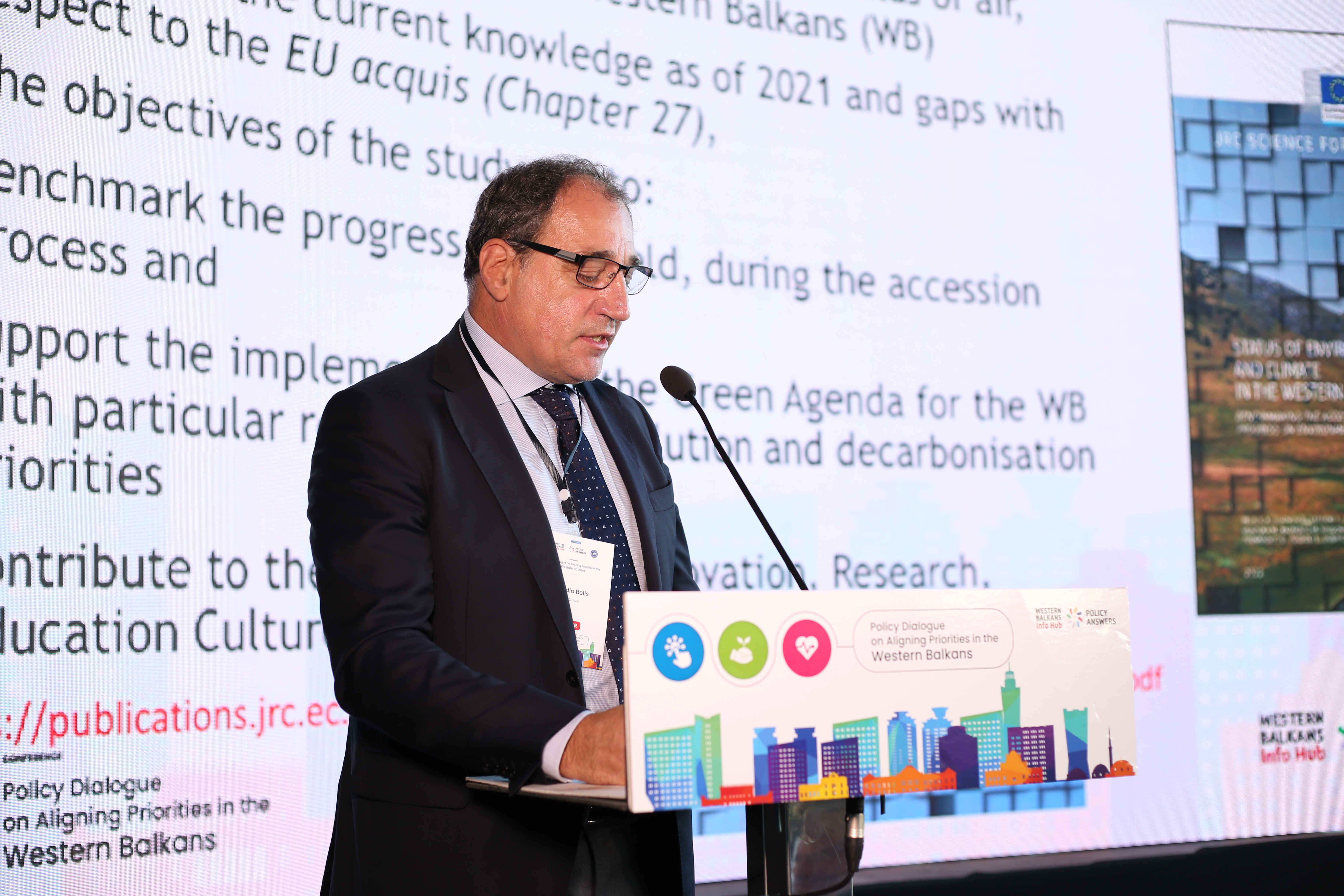 The copyright of photos included in this entry belongs to POLICY ANSWERS.
Scientifc field / Thematic focus
Cross-thematic/Interdisciplinary

Entry created by Admin WBC-RTI.info on September 12, 2023
Modified on October 4, 2023