Study to evaluate the ERA policy framework and ERA monitoring mechanism
The European Research Area (ERA) aims to harmonise the framework conditions for R&I in Europe. To achieve these goals, the ERA Roadmap 2015-2020 set out a framework for implementing the ERA in a more structured way that aimed to strengthen the contribution of national measures to ERA implementation, recognising the crucial role already played by EU measures. Within the ERA Roadmap, the National Action Plans (NAPs) played an important role in setting out the contribution of the Member States and other ERA-participant countries to the ERA. Additionally, the European Research Area and Innovation Committee (ERAC) provided technical inputs to facilitate ERA implementation across the 6 thematic ERA priorities defined in 2012 and incorporated into the ERA Roadmap.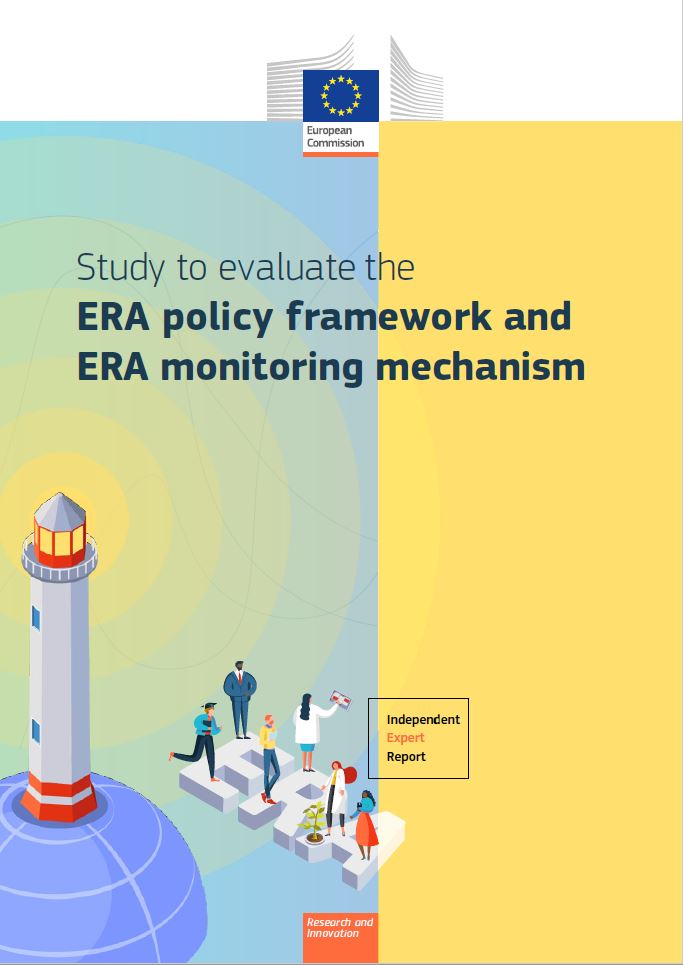 This study reviewed ERA governance arrangements in 2015-2020 and the monitoring and indicator system. The revitalised ERA Communication of September 2020, subsequent Council Conclusions and the new ERA Pact further elaborated the approach to the new ERA. An assessment of the proposed approach to governance arrangements and new monitoring and indicator system in the form of an ERA Scoreboard and broader performance monitoring framework was developed. This incorporated lessons learned to date and a multi-level governance and partnership-based model.
Citation
European Commission, Directorate-General for Research and Innovation, Whittle, M., Guasp Teschendorff, M., Sikorski, A., Study to evaluate the ERA policy framework and ERA monitoring mechanism, 2022, https://data.europa.eu/doi/10.2777/17689
Document type
Practical Advice/Guide
Report
Geographical focus
EC
European Union (EU 27)
General/no specific focus
Western Balkans
Scientifc field / Thematic focus
Cross-thematic/Interdisciplinary
General

Entry created by Elke Dall on May 2, 2022
Modified on May 2, 2022