[Theme in Focus] Smart Specialisation (S3), WBC-RTI.info Newsletter Dec.2016
Smart Specialisation - brief introduction
The S3 approach is characterised by the identification of strategic areas for intervention based both on the analysis of the strengths and potential of the economy and on an Entrepreneurial Discovery Process (EDP) with wide stakeholder involvement. It embraces a broad view of innovation supported by effective monitoring mechanisms. Smart Specialisation Strategies (RIS3 or S3) set priorities at national and regional level to build competitive advantage by developing and matching research and innovation own strengths with business needs, to address emerging opportunities and market developments in a coherent manner, while avoiding duplication and fragmentation of efforts. They are also a backbone of national or regional research and innovation strategic policy frameworks in Europe. Since 2011, the Smart Specialisation Platform (S3 Platform) acts as a facilitator for regions and countries in the uptake and incorporation of the smart specialisation concept and methodology in their research and innovation strategies. Currently, 170 EU regions and 18 EU Member states, as well as 9 non-EU regions and 2 non-EU countries have registered in the S3 Platform, and the community is continuously growing. (Source: EC-JRC)
Why should Western Balkan countries be interested in Smart Specialisation?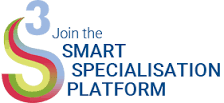 S3 approach has been successfully applied in designing more effective R&I strategies in different EU countries and regions and according to the majority of stakeholders it brought significant improvements. As witnessed by the practitioners and experts involved in Smart Specialisation – even if S3 preparation can be a "bumpy road" – the benefits of this approach are valuable for a country or the region for many reasons and go beyond ex-ante conditionality requirements (access to European Structural & Investment Funds).
"Conceived within the reformed Cohesion policy of the European Commission, smart specialisation is a place-based policy promoting economic transformation towards a smart, inclusive and sustainable growth." (Implementing Smart Specialisation: A Handbook 2016, p.10)
Using good practice models such as the smart specialisation (so far, only Serbia / Vojvodina registered at S3 Platform) can enhance further investment in research and innovation and accelerate the conditions for positive economic developments, creation of jobs and growth. EU enlargement policy also strongly supports this approach.
"(…) The Commission fully supports the work of the South-East European Cooperation Process and the RCC, including the Regional 2020 strategy and its emphasis on supporting economic cooperation and development in the region. The Commission welcomes the intensification of the work of the Western Balkans Six initiative, which has also supported the focus on connectivity under the Berlin process. The Commission will continue to support the work on these areas and to explore with the countries of Western Balkans new areas of co-operation. This will include EU best practices for regional priority setting such as the Smart Specialisation Strategy, which can encourage further investment in research and innovation and vocational education and training." (EU Enlargement Strategy; Regional cooperation, the connectivity agenda. 2015, p.11)
A survey on inter-regional collaboration in Smart Specialisation Strategies (RIS3) published in 2016 shows that the factors driving collaboration and the perceived benefits of collaboration include information sharing, meeting a new orientation of regional policy and supporting linkages between R&I and industry. The study identified also the main barriers to collaboration which seem to be inter-related and include lack of resources, insufficient political commitment, insufficient engagement of regional stakeholders and lack of clarity of objectives. On the other side, some scholars claim that some regions simply may not be ready for it yet e.g. because of the weak institutional capacity. Summing up, the S3 approach based e.g. on entrepreneurial discovery process, inclusiveness and dialogue can make a valuable contribution to the better integration of the Western Balkans into EU. Based on experiences of the new MS, it seems that timely preparation of the S3 strategy (even if ex-ante conditionality still do not apply for WB) can only be beneficial for all Western Balkan countries.
Danube-INCO.NET's role for a smart specialised Danube*
Danube-INCO.NET understands itself as strategic high-level coordination support project. It applies a macro-regional approach to contribute to the economic, social and territorial cohesion of the eight EU Member States (MS) and six non-Member States (incl. Bosnia and Herzegovina, Montenegro and Serbia) forming the Danube Region and being very different in terms of economic strengths, research and innovation systems and profiles.
Cooperation among Danube countries has particular importance with a view to coordinating research and innovation (R&I) activities, since it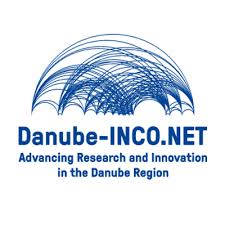 contributes significantly to the competitiveness and economic growth of the macro-region. At the same time, R&I is a domain in which cooperation and knowledge-sharing across borders may crucially contribute to achieving the best possible results. That said, Danube-INCO.NET generally promotes R&I support initiatives and encourages their possible establishment.
The project, having as a final goal also the contribution to innovative and inclusive Danube societies, backs the innovation policy in the Danube region by setting in place concrete actions to promote smart specialisation with direct involvement of the "Smart Specialisation Platform" (S3P) of the EC JRC – IPTS (Institute for Prospective Technological Studies) in the project team.
Based on the sound experience of the JRC-IPTS and its S3 Platform, the project indeed organises peer review discussions on the implementation of national/regional smart specialisation strategies and elaborates on aspects of trans-regional/national cooperation on the areas of common interest for the regions and countries in the Danube Region through workshops in the non-EU MS. First workshop on smart specialisation (S3) strategy design within Danube-INCO.NET targeted to the EU enlargement and neighbouring countries was successfully organised in February 2016 in Chisinau, Moldova.
Collaboration in Innovation strategies for smart specialisation (RIS3) means indeed combining complementary strengths, achieving critical mass and building-up necessary capacities to overcome bottlenecks and integrate more into global value chains. This is why the role of Danube-INCO.NET goes beyond merely supporting the initial phases of information exchange and endorses building cooperation processes in different areas of common interest including matchmaking and support to a capacity building process for a sustainable research and innovation oriented policy making in the macro-region. In particular, more competitive regions are teamed up with less competitive ones in a trans-regional/trans-national policy learning process which enables exchanging ideas and increasing cohesion of the regions along the Danube River. The involvement of experts from non-Danube-INCO.NET consortium countries (e.g. Montenegro) is also planned. The results are peer review reports based on S3 support and mutually reinforced by the actively involved regions from the macro-region that are available at the S3 Platform website.
Due to an important gap in the knowledge on the complementarity of the Danube countries' R&I strengths, Danube-INCO.NET started its activities with the identification of the national and regional smart specialisation (S3) or simply R&I (for the non-EU countries) priorities of the Danube countries/regions and identify the common fields of R&I activities that could benefit from coordination and potential matchmaking at the macro-regional level. Based on original data for 13 countries and 4 regions in the Danube area, a Matchmaking and Information Exchange report was prepared and explores opportunities of transforming complementary assets into common specialisations. The analysis reveals 4 main fields for future collaboration: advanced materials and manufacturing (KETs), ICT, sustainable innovations, and health. These very broad priorities represent the starting point for R&I collaboration initiatives and matchmaking.
More recently, a panel workshop and a policy roundtable were organised in Vienna within Open Evaluation 2016 to discuss the approaches to characteristics of research and innovation strategies for smart specialization (RIS3) as well as the scientific methodologies used during the development, implementation and evaluation of smart specialisation strategies in order to increase their quality ("Science for S3") which focuses on the use of quantitative and qualitative indicators, social scientific methods, foresight methodologies, methods for evaluation, impact assessment, etc.
In next future two publications will be available: 1) "The Role of smart specialisation in the EU enlargement and neighborhood policy" aiming to explore the possibilities how Smart Specialisation (S3) approach could be applied to improve research and innovation (R&I) policies in the EU enlargement and neighborhood countries and to provide recommendations for the capacity building actions, and 2) Publication on combining old and new approaches for monitoring and evaluating innovation policies (result from the "Science for S3" events organised within Open-Evaluation 2016 on 25th November 2016 in Vienna).
*WBC-RTI.info thanks Danube-INCO.NET experts for valuable inputs. More information about the project is available here.
---
A selection of topic related events, news, calls, documents, organisations, links etc. is available here.
Geographical focus
Danube Macroregion
EC
European Union (EU 27)
Western Balkans
Scientifc field / Thematic focus
Cross-thematic/Interdisciplinary

Entry created by Ines Marinkovic on December 30, 2016
Modified on December 30, 2016