[Theme in Focus] Steering Platform on Research in WBC, WBC-RTI.info Newsletter July 2015
The Steering Platform on research, established in 2006, facilitates the interaction between the Western Balkan Countries, the EU member states, the candidate and potential candidate countries and other states associated to the Framework Programmes for RTD and the European Commission. Its main objective is to support the enhanced integration of the WBCs in the European Research Area. It is a strategic body to deal with European, multilateral and regional issues of Science and Technology policies in and with the WBCs.
It acts as an information exchange centre, clearing house for joint ideas and activities, and coordination forum for needs, suggestions and proposals of the WBCs to the European Commission, the EU28, candidate and potential candidate countries and the countries associated to Horizon 2020 and vice versa. In this spirit, the Platform continues and intensifies the progress achieved under the EU-Balkan Countries Action Plan on Science and Technology since 2006.
The guidelines of the Steering Platform will be updated soon, the previous version is available here (as of October 2007).
Steering Platform members welcomed the continuation of the meetings after the closure of the WBC-INCO.NET project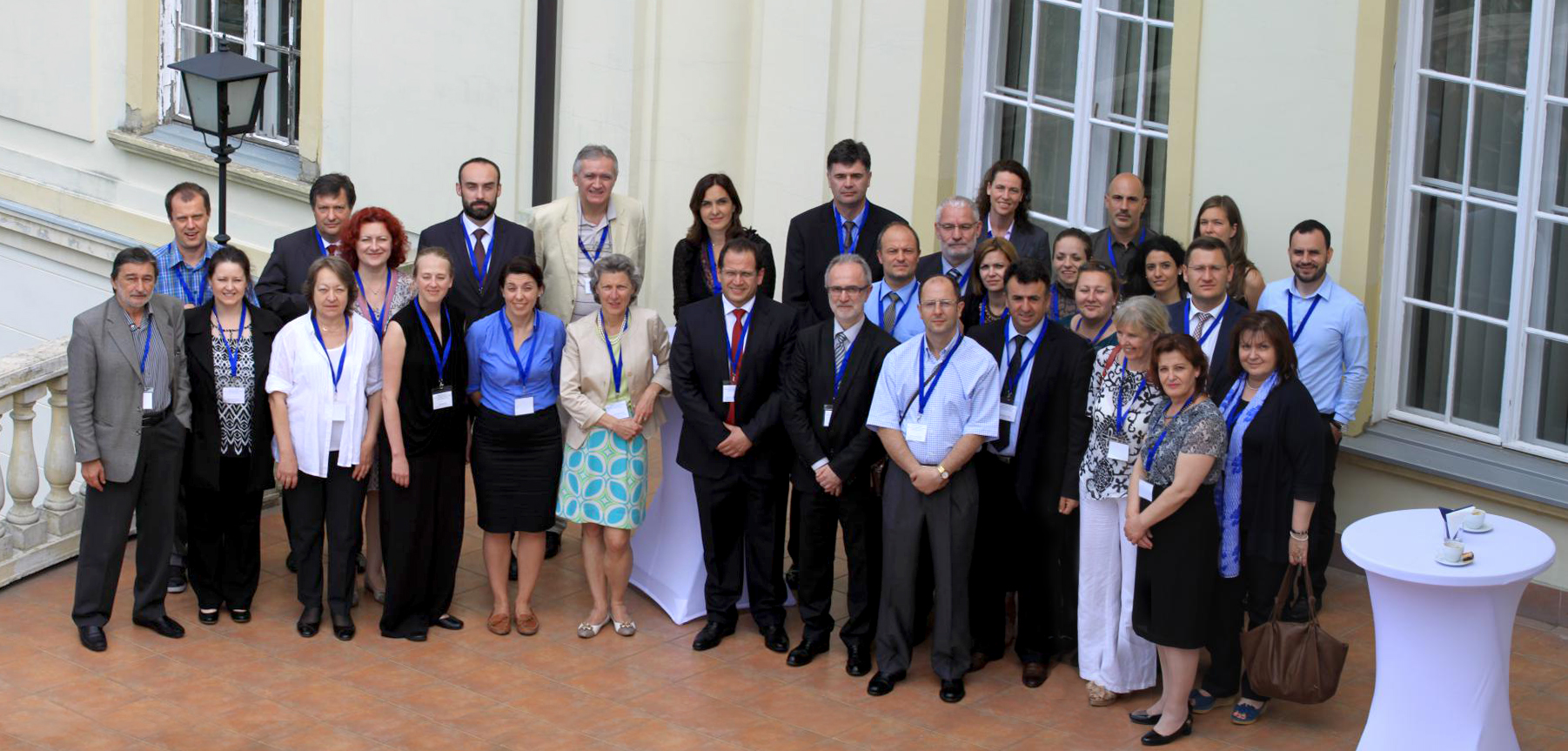 Research as a key tool to facilitate integration into ERA and EU
The Steering Platform on Research for the Western Balkan countries was launched on June 26, 2006 in Vienna under Austrian EU Council Presidency, receiving full high-level support from the European Commission. EU Commissioner Janez Potocnik emphasized in his SP opening address in 2006 the clear European policy: The future of the Western Balkan Countries lies in the European Union, and research is a key tool to facilitate integration.

Until April 2014, the Platform was supported by WBC-INCO.NET project, including the responsibility for logistics and administrative management as "Information Office of the Steering Platform". With the closure of WBC-INCO.NET project, the future of the Platform seemed uncertain. Thanks to the European Commission, DG Research and Innovation, Regional Cooperation Council (RCC), Italian Presidency and Central European Initiative (CEI), as well as Hungarian Institute of Foreign Affairs and Trade and RCISD, as well as thanks to the commitment of all Ministries in charge for Science and Technology from Western Balkans, two more meetings of the Steering Platform have been organised since the closure of WBC-INCO.NET project: the 16th Steering Platform was held in Trieste on September 24th, 2014, the 17th Steering Platform took place on June 8-9, 2015 in Budapest (Photo: the participants of the SP in Budapest).

It is expected that the Steering Platform will continue with its work also in the years to come. Updates will be available at the WBC-RTI.info website - Information Platform funded by the Austrian Federal Ministry of Science, Research and Economy (BMWFW) and implemented by Centre for Social Innovation (ZSI) - both in this way actively supporting the Steering Platform meetings.
---
Please find all related articles here.
---
Scientifc field / Thematic focus
Cross-thematic/Interdisciplinary

Entry created by Ines Marinkovic on October 23, 2015
Modified on November 16, 2016