I-NERGY 2nd Open Call related to Artificial Intelligence (AI) for Next Generation Energy
Publication date
October 10, 2022
Deadline
December 12, 2022
Short description
The "I-NERGY 2nd Open Call" makes available up to 100 000 EUR and a 9-month mentoring program to develop new services on top of existing technologies (MVPs). Successful applicants can receive up to 100K Eur in two stages: Up to 20K Eur in stage 1, for the individual mentoring plan and proof of concept, and up to 80k Eur in stage 2 for the prototype development and MVP.
I-NERGY is an EU funded H2020 innovation project around Artificial Intelligence (AI) for Next Generation Energy aiming at reshaping the energy sector value chain towards better business and operational performance, increased environmental sustainability and the creation of a stronger social fabric propagating high social value among citizens. The project delivers up to 2 million euros in financial support to third parties through 2 Open Calls.
Eligible entities
Consortiums composed of at least two organisations that are established in The Member States of the European Union and its Overseas Countries and Territories (OCT) or Associated Countries to H2020 [n.b. this includes all Western Balkans] or the United Kingdom and Northern Ireland.
Entities of the following characteristics that are willing to apply to I-NERGY open call as a consortium:
● 1 technology service provider/developer with SME status, including startups.
● 1 infrastructure provider/data owner willing to implement an energetic solution.

To develop new services on top of existing technologies (MVPs) preferably using own resources (modules, models and components). Already existing third-party resources available on the AIoD platform (https://www.ai4europe.eu/), including a small number of I-NERGY assets can be used for inspirational purposes. For more detailed information please check the Guide for Applicants (https://i-nergy-2-oc.fundingbox.com/pages/Documents).
Existing technologies include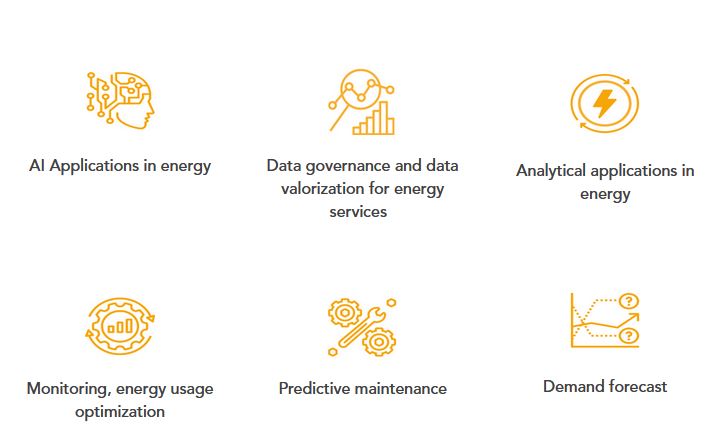 For more information about call, the I-NERGY Guide for Applicants, Frequently Asked Questions (https://i-nergy-2-oc.fundingbox.com/HelpDesk), the evaluation process etc. please refer to the source page of this call announcement: https://i-nergy-2-oc.fundingbox.com/
Type
Horizon Europe / H2020
Other
Scientifc field / Thematic focus
Cross-thematic/Interdisciplinary
General

Entry created by Elke Dall on October 29, 2022
Modified on October 29, 2022