POLICY ANSWERS presented at the Steering Platform on Research and Innovation
News
The Meeting of the Western Balkans Steering Platforms on Education and Training & Research and Innovation was held on 15-16 February 2023. The POLICY ANSWERS project had various interventions. Desiree Pecarz introduced information about the organisation of the ministerial meeting in June, Elke Dall provided an update from the project overall and in particular the Capacity Building measures included. Ulrike Kunze provided an overview of the current monitoring activity done by the project in relation to integration to the European Research Area.
The Western Balkans Info Hub (powered by POLICY ANSWERS) will progressively share the presentation and information in the upcoming days and weeks. The next newsletter will also inform readers about the discussions.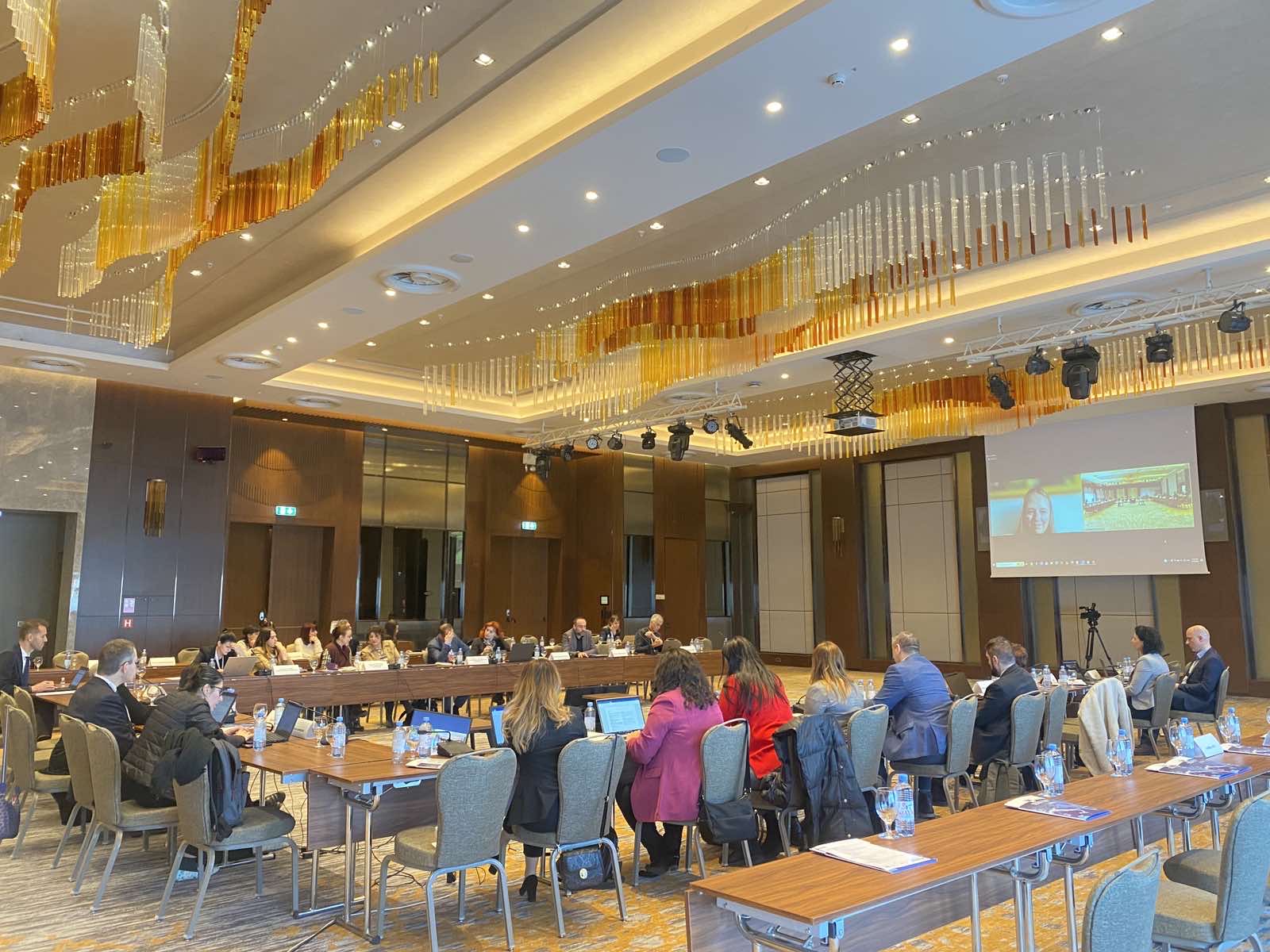 When it comes to the updates from POLICY ANSWERS, the capacity building programmes have been identified based on the needs for the implementation of the Western Balkans Agenda and dialogue with stakeholders. They cover broadly five topics:
Capacity building and technical assistance in policy design, implementation, monitoring and evaluation
Support to participation in EU programmes
Specific support to universities and technology transfer activities
Specific support to the business sector
General training sessions for quadruple helix actors in the areas of circular economy, blue growth and healthy societies
Other activities to the effect of capacity building include a planned foresight exercise, a report outlining participation in partnerships and missions, a curated list of educational resources as Regional Innovation Academy and also the curation of the news and items on the Western Balkans Information Hub to spread information widely.
More information in the attached presentation.
If you have news to share and announcements to make, please get in touch with POLICY ANSWERS and the Western Balkans Info Hub at info@westernbalkans-infohub.eu
Country
Republic of North Macedonia
Scientifc field / Thematic focus

Entry created by Elke Dall on February 16, 2023
Modified on February 22, 2023