Consultations on the development of the POLICY ANSWERS Capacity Building Programmes
News
The POLICY ANSWERS project is currently busy preparing Capacity Building Programmes for each of the Western Balkan economies under the leadership of the Institute Mihaijlo Pupin for this work package. In order to devel the programme, the following steps are followed: (1) Analysis of the Western Balkans (WB) Agenda, national strategies and policies in order to select concrete goals and measures, to identify the key challenges and objectives; (2) Dialogue with policy stakeholders with numerous consultations and focus groups with important stakeholders from relevant ministries and other institutions in charge of implementing the WB Agenda and strategies at the national level; (3) Selection of topics based on the previous two steps and a detailed description of each including the description of the current state-of-play in the area, related strengths and weaknesses, stakeholders and potential target groups for the capacity building actions, (4) Drafting work programmes based on a template for concrete actions. This final step includes the detailed description of each action including the title of the action as well as providing other information designed according to the principle: what; who; for and with whom; how; when; where; how much; why; monitoring and learning framework and sustainability.
The results will be available in autumn. But here would like to share with you - illustratively - the current activities in North Macedonia.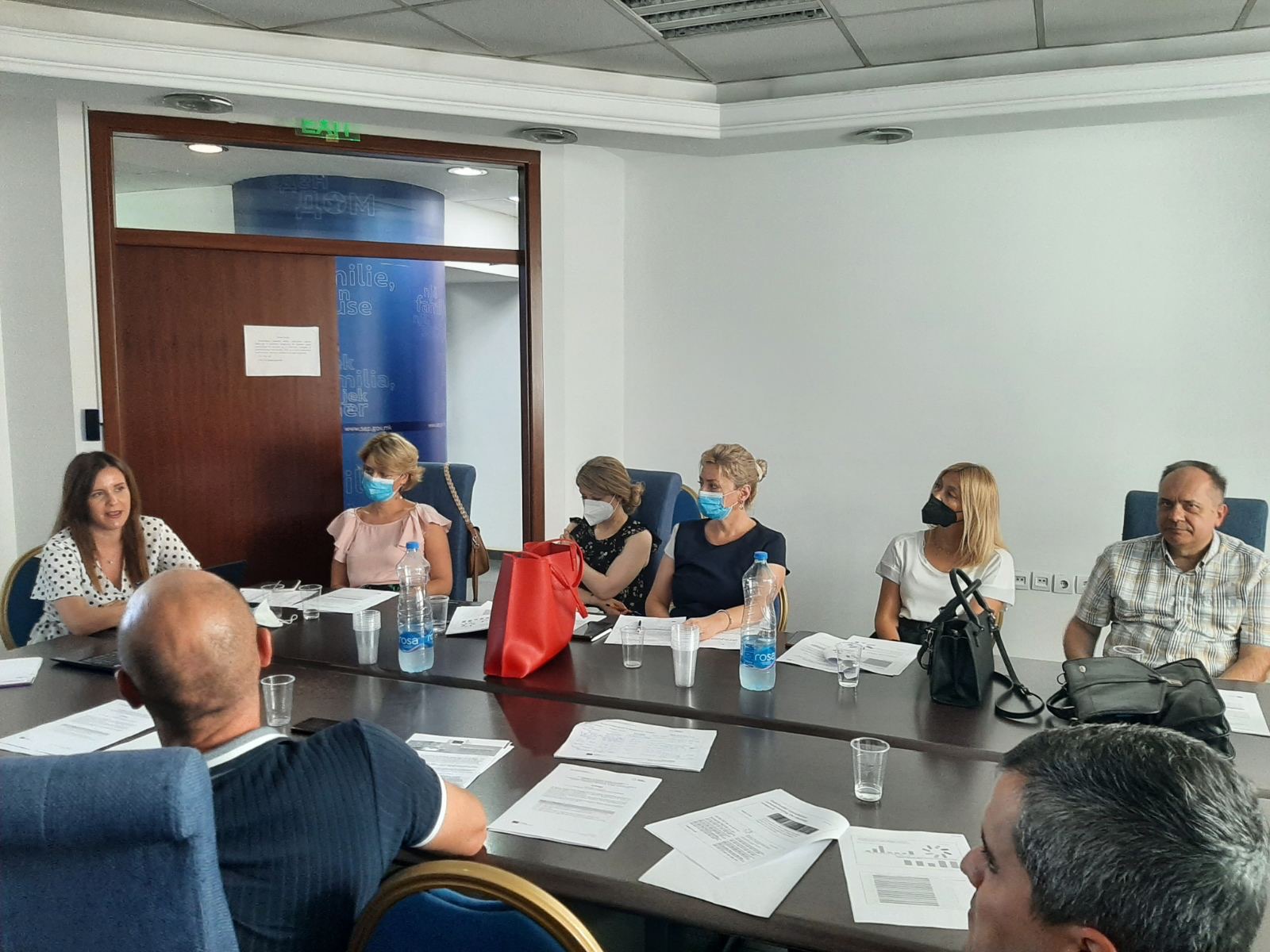 On July 26, 2022, a consultation meeting was held in the Government of the Republic of North Macedonia for the development of the "Programme for strengthening the capacities of public institutions for the implementation of the Western Balkans Agenda for Innovation, Research, Education, Culture, Youth and Sports". The consultation meeting was attended by a total of 12 representatives from seven public institutions that contribute to the achievement of the goals of this Agenda.
The event was organized by the Fund for Innovation and Technological Development and the Foundation for Management and Industrial Research as part of the Horizon Europe project "POLICY ANSWERS". Through the implementation of the activities of this project, FITD and MIR Foundation assume a leading role in the promotion of the national and regional innovation ecosystem, with the aim of including national actors in the common European market.
Similar events are being held in all WB economies. Stay tuned for the results and next steps.
Country
Republic of North Macedonia
Geographical focus
Republic of North Macedonia
Western Balkans
Scientifc field / Thematic focus
Cross-thematic/Interdisciplinary
General

Entry created by Elke Dall on July 27, 2022
Modified on September 12, 2022