Call for innovation intermediaries related to space technologies in Eastern and South Eastern Europe
Call
Publication date
January 1, 2022
Deadline
December 31, 2022
Short description
InnORBIT is empowering startup support organisations with practical and easily replicable solutions to set up and run local space initiatives to support space tech entrepreneurs. The project pilots a train-the-trainer programme to help startup support organisations run space initiatives (cafes, accelerators, hackathons, etc.) and provide business support to local entrepreneurs (training, mentoring, events, matchmaking, etc.).
The call is interesting for incubators and accelerators, startup associations and networks, clusters or any organisation interested in furthering space entrepreneurship. These organisations are called to join InnORBIT and pilot a training programme and a variety of initiatives.
n.b. there is no deadline, this is a rolling expression of interest!
Successful applicants can choose the best InnORBIT initiative that fits their needs and the ecosystem, set up and run their own space initiative with support from InnORBIT and build up knowledge in space to support start-ups, get trained and received tailored advice, diversify the services and revenue streams by enriching the portfolio, join the InnORBIT knowledge hub with free access to space-related knowledge for the ecosystem and participate in events and space tracks.
InnORBIT cannot provide financial resources for the participation of the applicants but commits to making sure to offer all the available expertise, and help to become the next "most valuable player" in the space ecosystem. For further information and the terms of reference, please consult the source page: https://innorbit.eu/pilot2_opencall / https://innorbit.eu/pilot2_regform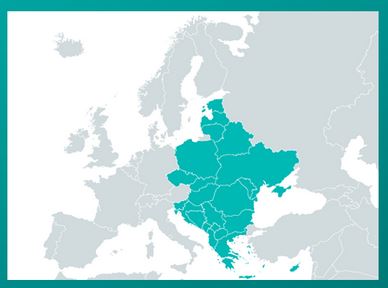 Type
Horizon Europe / H2020
Other
Geographical focus
Albania
Bosnia and Herzegovina
International; Other
Kosovo*
Montenegro
Republic of North Macedonia
SEE
Serbia
Western Balkans
Scientifc field / Thematic focus
Engineering and Technology

Entry created by Elke Dall on July 20, 2022
Modified on July 20, 2022