Call for participants for the new programme for young professionals: the beeEffect programme
Call
Publication date
June 1, 2022
Short description
The beeEFB, the alumni network of the European Fund for the Balkans, comprises more than 400 senior and mid-career professionals from the wider Balkans region and with diverse backgrounds and expertise, announces the BeeEffect programme. The Call for participants is open until 3 July, 23:59 CET.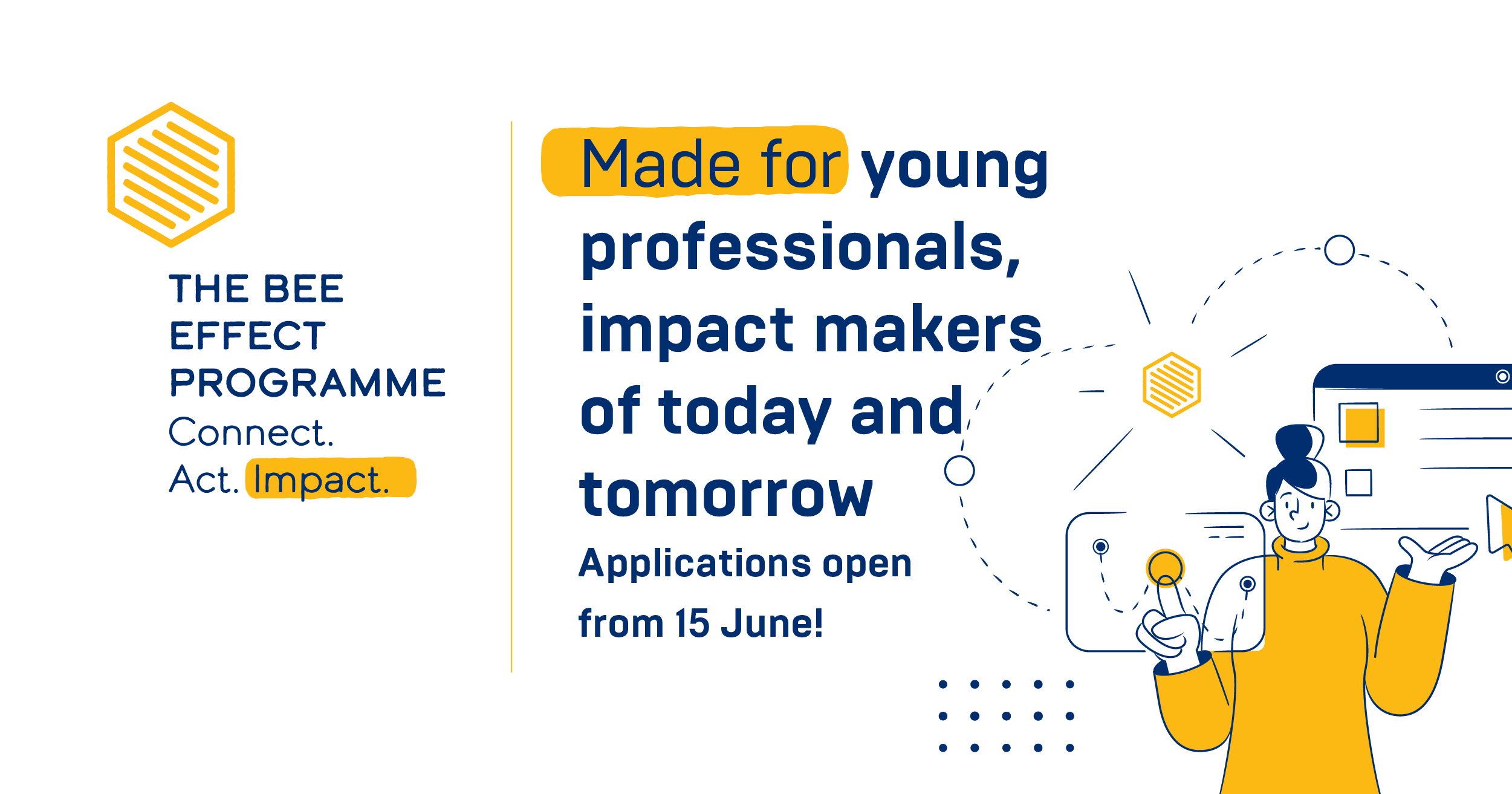 - Deadline July 3.
The programme's aim is to
gather a diverse group of young professionals
with an aim to make an impact in their societies and equip them with the unique set of knowledge, skills and networking opportunities and provide avenues for them to create impact in their communities.
The programme leverages the existing pool of resources - a large network of professionals ready to share their knowledge and experience, but also to exchange views with the new generation of impact-makers.
The BeeEffect programme will entail tailor-made courses and mentorship possibilities, circling around the emerging future, and ways we can positively impact our communities in relation to climate change, information and learning, rights and freedom and resilience.
Source: email by the organisers. More information on the participants' programme journey can be found here
For more information please consult the programme website: www.balkanfund.org/about-the-beeeffect-programme
Scientifc field / Thematic focus
Cross-thematic/Interdisciplinary
General

Entry created by Elke Dall on June 22, 2022
Modified on June 22, 2022