Call for Proposals for the CEI Know‐how Exchange Programme (KEP)
Call
Publication date
June 8, 2022
Short description
The Call for Proposals for the CEI Know‐how Exchange Programme (KEP), a development instrument aimed at supporting the transfer of expertise from organisations in the EU to peers in the non‐EU countries within the CEI region is now online.
By co‐financing capacity building and technical assistance projects, the KEP offers grants to institutions willing to share their experience with their partners, thus helping non-members to advance on their path towards EU standards and policies. The KEP operates through calls for proposals with funding made available by Italy through the CEI Fund at the EBRD.
It is implemented by funding made available by the CEI Fund at the EBRD, entirely financed by the Italian Government.
OBJECTIVES
Enhancing European integration
Strengthen economic and social advancement of the non-EU CEI Member States.
Promote principles of foreign development aid and support international collaboration among institutions in CEI member countries.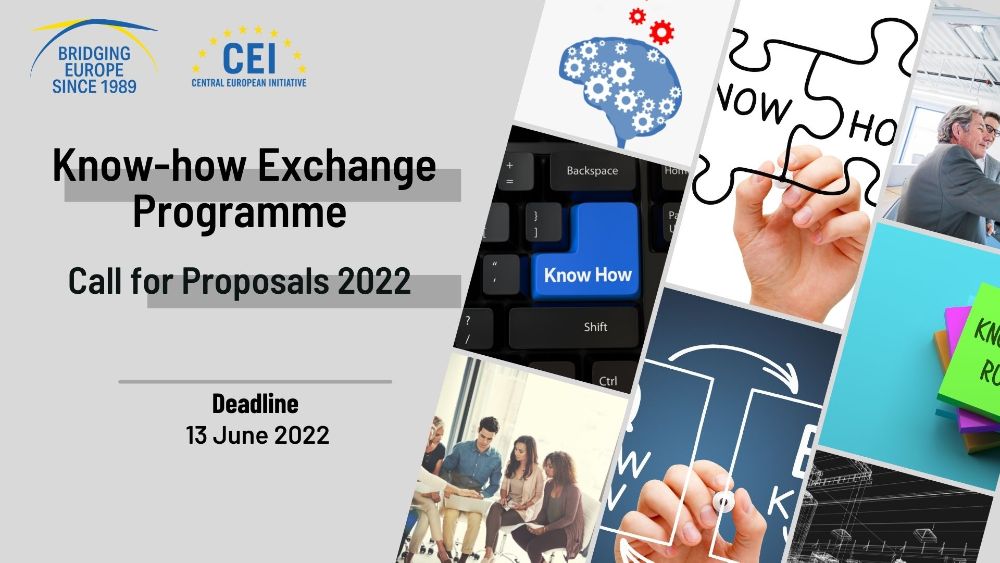 Eligibility criteria
Public/private entities registered in a CEI Member State (Albania, Bosnia and Herzegovina, Montenegro, North Macedonia, Serbia)
Participation of at least two partners per proposal
At least one know-how provider and one know-how beneficiary institution
Call Documentation and Application Package available at: https://application.cei.int/kep-2022/
Deadline: Monday 13 June 2022, 11:59 pm CEST.
For more information: kep@cei.int
Website
Geographical focus
Albania
Bosnia and Herzegovina
Croatia
Europe
Montenegro
Republic of North Macedonia
Serbia
Scientifc field / Thematic focus

Entry created by Admin WBC-RTI.info on June 8, 2022
Modified on June 9, 2022